Gain a Deeper Understanding of Today's Empowered Digital Customers
What your customers want today is much different than what they wanted 5 years ago. They expect more from businesses and want things to be done on their time, not yours. When it comes to booking parties online, it's no longer a 'nice-to-have', but a 'must-have' in order to compete for your slice of the FEC revenue pie. Lucky for you, we've been tracking the online party booking space and we're going to share our data with you so you can capitalize on the trends.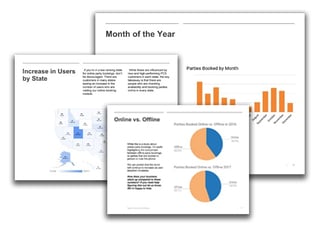 By downloading this study, you'll get answers to frequently asked questions like these:
Which devices do people use to book parties?
What time of the day are parties booked online?
What's the average party booking revenue each month?
Gain a deeper understanding of your customers and start to refine your party booking strategy today!
Download Your Free Copy Here