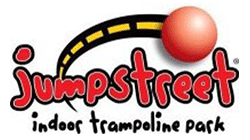 Jumpstreet Trampoline Park
"The software has been a good addition specifically online party reservations. Customers having the ability to self reserve their own parties has cut approx. 6% on man hours and phone time of Jumpstreet staff (and) the P.O.S. is good..."
"Online booking has been the most helpful with an increase of about 6% of our parties."
"The Party Center Software online booking has been a tremendous help to Jumpstreet in streamlining its birthday reservation and execution by eliminating the need for additional staff to answer phones and hedging the room for error in the execution of birthdays."
---
Jumpstreet Trampoline Park
Multiple Locations
www.gotjump.com
Would you like to be the next success story? Book a Demo to see how our software can help you!