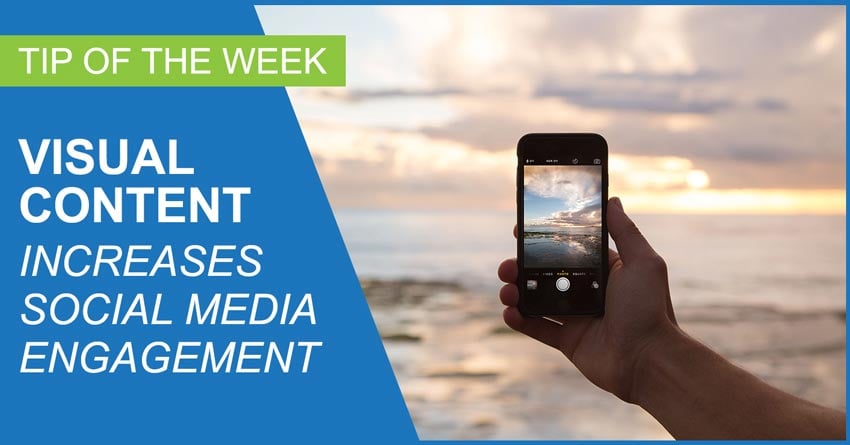 In the social media realm, visual content and images are crucial drivers for success. In fact, visual content is 40x more likely to be shared on social networks. Simply put, visual content can increase social media engagement. This sounds great, but there's one big problem: A lot of businesses don't share good visual content (or any visuals at all). It's easy for business owners to say "I'm not a designer, and I don't have the time or skills to create amazing images." I understand your concerns, but the good news is you don't have to be a designer. I'm here to share some tools that can help anyone create better visuals, and therefore create more engagement on social media.
Stock Images
First, it's important to start with good stock images. There are a lot of websites where you can pay for images, but there are also free sources. In fact, my favorite websites for free images are IM FREE, Gratisography, and Pixabay. And if you'd rather have new images sent straight to your inbox, you can sign up for unsplash. This service will send an email with 10 new photos every 10 days. With free resources like these, there's no reason to use low-resolution or grainy pictures anymore.
Design Software
When it comes to adding effects, layers, and text, the most popular graphic design tool is Photoshop. However, it has a steep learning curve and most businesses don't want to pay for this software. Luckily, there are a couple other free tools. First is Pablo by Buffer. It's an online design software that focuses on simplicity and speed. Pablo offers a library of stock photos, and provides the option to upload photos - this is when the free stock image websites come into play. The easy-to-use interface allows you to add contrast, blur, text, logos, and more. When you're finished designing, you can download the new image or share it directly from the website.
The second tool is Pixlr. This website offers multiple options to fit different needs: Express and Editor. Pixlr Express is more basic and provides easy-to-use features, similar to Pablo. Pixlr Editor is a bit more advanced, using tools that you might find in Photoshop. In addition, Pixlr has apps for iOS, as well as a desktop version for a Mac or PC. All of these design software options provide more than enough features to create compelling visual content.
Last but not least, there's a tool called Canva. Basically, it's a simple, drag-and-drop design software that's really user-friendly. You can create cool graphics for social media posts, posters, and brochures quickly and easily. After seeing the potential to save time using the free version, I immediately upgraded to the paid version. Give Canva a try yourself here.
Next Steps
So what should you do next? First, review your own social media accounts. Are you using images in your posts? If so, are they any good? Look at which posts are performing the best and try to understand why. Armed with this analysis, you can start using any or all of the resources detailed above to design better visuals in order to increase social media engagement. Get after it!