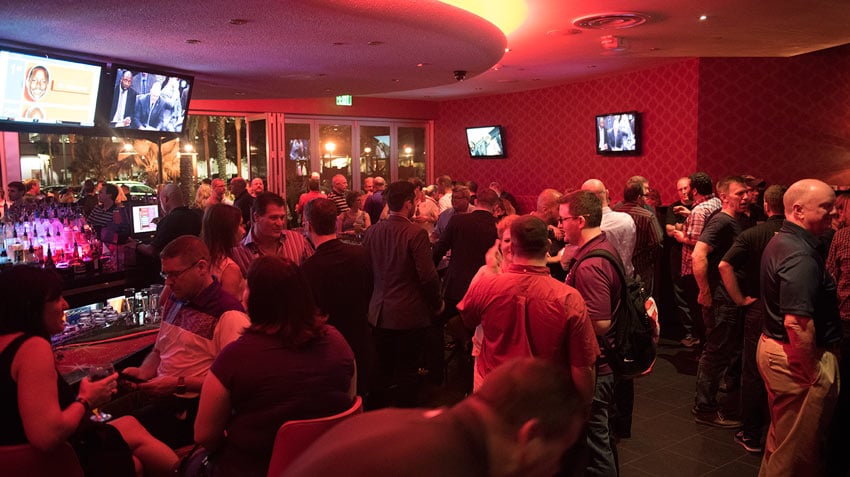 On November 18, we teamed up with TrainerTainment, Creative Works, FEC Music, and Redemption Plus to co-host the FAB 5 VIP BASH during the IAAPA Attractions Expo in Orlando. We have co-hosted the event with these partners twice a year for several years now, and it has become a highlight of the week.
Once again, the customer appreciation event was located at Kings Orlando, an upscale bowling facility on International Drive. An entire wing of the facility - which included seating, a private bar, and a private patio - was roped off for the party and the 250 attendees.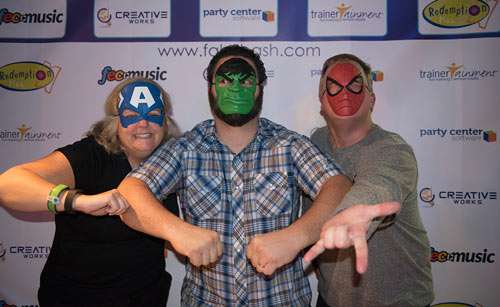 Customers who received a VIP ticket from one of the "FAB 5" vendors were permitted entry to the exclusive party. They were given a red carpet photo experience, along with free drinks and appetizers. Using the fun swag provided by Redemption Plus, our customers had a lot of fun with the red carpet photos. Even people from the "FAB 5" got in on the action - as you can see from the picture above, Scott Drummond makes a pretty convincing Hulk! The music and entertainment was provided by Adam Melrose, the resident DJ extraordinaire at FEC Music.
"We love hosting this event with our partners," commented Scott. "It's a great opportunity for all of us to thank our amazing customers for their support over the years."
To see more pictures from this party, click here. If you want to stay up to date on future FAB 5 parties, visit www.fab5bash.com.