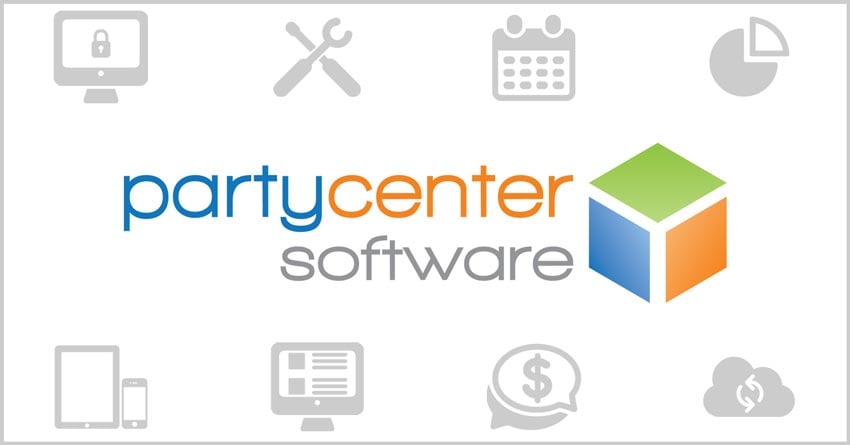 Today is a big day for the future of our company, as we have launched a new logo. This updated brand identity puts a modern twist on the our previous cube icon, with a focus on clean and simple design.
Our team has been working on this update for quite a while, and since January is often defined by new beginnings, it seemed like the perfect time to make the announcement. "We have a lot of exciting features and changes we're developing for 2016 and beyond," said Scott Drummond, President of Party Center Software. "This new logo recognizes our past, and reflects our vision for the future of the company; simplicity, efficiency, and growth."
When looking at options for a new logo, we didn't want to stray too far from the original design. "Our company has been operating in this industry for many years, and our existing logo had a certain level of brand equity and recognition," commented Danny Gruening, the Director of Marketing. "With our new design, people will feel a sense of familiarity, but also see how we are evolving."
The new logo, which was designed in-house, will appear online immediately, with updated banners, brochures, and business cards showing up later in the year.