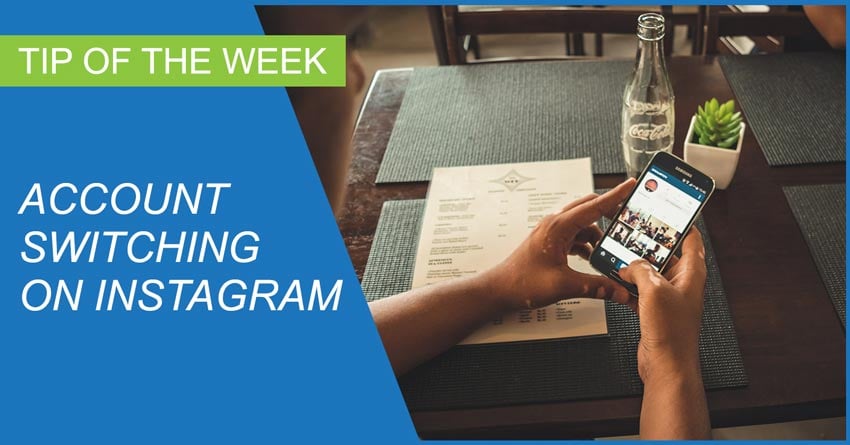 Every marketer, entrepreneur, and social media enthusiast let out a collective sigh of relief this week. On February 8, Instagram finally announced that you can quickly and easily switch between multiple accounts with their newest app update (version 7.15).
If you've ever had to manage more than one account, you know how much of a pain it was to log out and then log back in under a new username and password every time you wanted to switch accounts. This was especially obnoxious if you needed to switch back and forth frequently. But no longer. On the iOS and Android apps, you can now switch accounts by viewing your profile and tapping the dropdown arrow next to your username. Then select the account you want to switch to, and you're done. It's that easy!
If you don't currently see this new feature, then you simply need to make sure you have the latest version of the app. If you download the update and still don't see this feature, then you need to add multiple accounts (Instagram now lets you add up to 5 accounts). To do this, go to your profile and tap the settings icon. Then tap "Add Account." Once multiple accounts are added, you should be good to go!
I don't know why it took Instagram so long to build this feature into the app. Google has had this ability with their apps (like Drive and Mail) for quite a while, and Instagram had no shortage of resources to make this happen sooner. Even though Instagram was late to the party with this feature, I will forgive them because their app is still well-designed and easy to use compared to some other social media apps...I'm looking at you Snapchat!
I wonder if Instagram will ever release a version of the app that's native to iPad, but that's a conversation for another day. For now, this new feature should make Instagram management a whole lot easier for you.