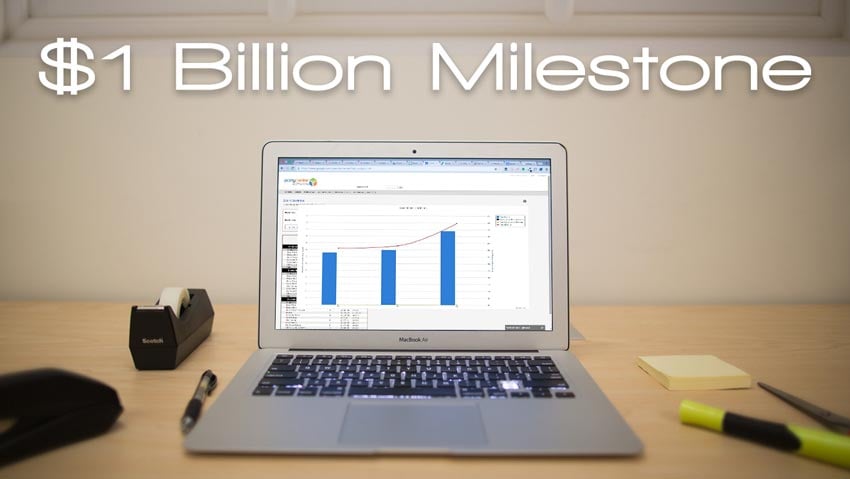 What does $1 billion mean to you? For us, the meaning changed a whole lot today. We've now officially managed more than $1 billion in revenue for our customers around the world. Our cloud-based software has multiple ways to generate revenue, including point of sale, party booking, online booking, and online storefront solutions.
This is a huge software milestone for our company. We believe in providing the best tools and resources to help our customers grow their businesses and become more profitable. This $1 billion achievement is a testament to the number of business owners who believe in our vision.
Not too long ago, operators couldn't even fathom booking parties and generating revenue when the facility was closed. Now, online booking is a cornerstone of the industry. In fact, our customers see 40% of their parties booked online, and that number continues to rise.
"It was almost shocking to see how much revenue we're managing for our customers," commented Scott Drummond, President of Party Center Software. "I can still remember when we started many years ago with only a handful of customers. Now we have hundreds of customers worldwide, and an infrastructure that processes around a million dollars in transactions each day."
Thank you to all of our amazing customers who use our software to maximize revenue and profitability. Our company never would have achieved this success without your support. We have a lot of plans for the future, and we expect to hit even more milestones this year.
If you're not a customer, how much money are you missing out on? Our software managed almost $300 million in revenue in 2015 alone. Click below to book a demo and learn how our software can help grow your revenue.