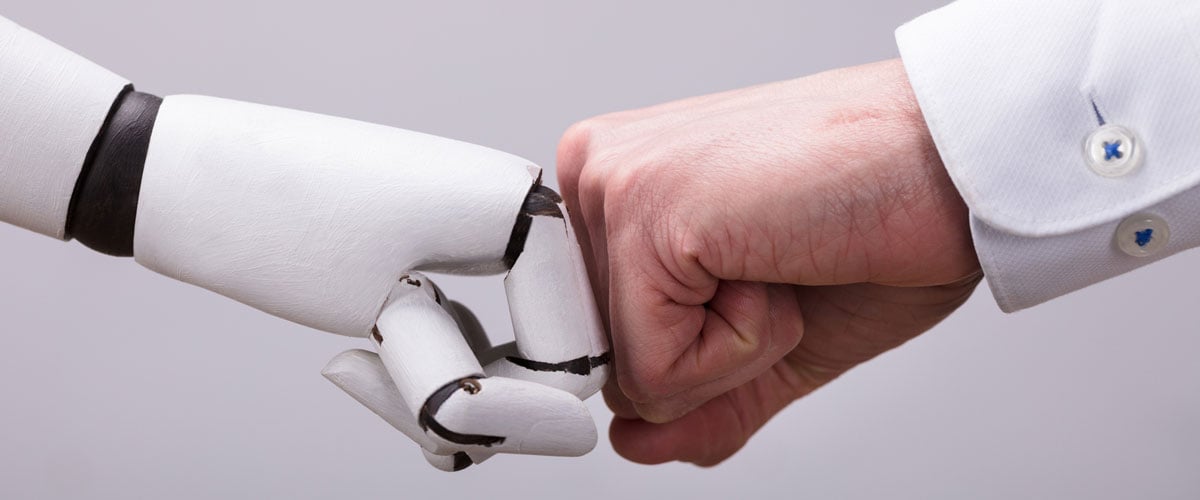 Automation can seem a little scary for those who are new to it. One of the visuals that comes to mind is a Terminator scenario where machines treat mankind as a threat to the planet. Some people may suffer from Technophobia, an affliction that is not uncommon among adults of a certain age.
But I promise: Automating the party booking process is not scary or confusing.
An Unfortunate Misconception
One of the things I've heard the past two years is,

"My customers prefer to talk to someone on the phone."
This is obviously going to be the case for some of your customers. But it certainly is not the case for all. Consider this: The often maligned, techno-friendly Millennial generation is now as old as 35. This means that they fall smack-dab in the middle of your desired audience.
These Millennial parents are the same people who seldom look up from their phones while walking down sidewalks or drinking coffee at the cafe.
They are trying to book a party on their phone without ever putting the thing to their ears.
What Does It Mean To Automate Party Bookings?
Essentially, party booking automation is allowing your customers to book a party online whenever they want (anytime day or night).
Key Benefits Of Automating Your Party Bookings:
1. You increase scale. Scalability is the ability of a process to grow and manage increased demand. A process is not scalable when you're doing the simple tasks manually. With January around the corner, the demand will increase.
2. A better customer experience. You don't have to make customers wait to get answers. You avoid double-booking. Since we're all competing on the customer experience, party booking automation gives you an edge.
3. Get the most out of labor costs. Automation isn't going to replace humans in this industry. Without manual tasks taking up time, you get more out of your staff to do other things. For example, you can task your marketing team with driving people to your party booking app.
4. You increase revenue. One of the things I've been hearing from customers is the fact that their staff typically is not skilled (or interested) in selling parties. That explains why the average sale from an online party booking is higher. Also, with automation you can sell parties while you're sleeping.
5. Free up time and mental energy for more strategic things. Putting your party bookings on auto pilot will allow you to replace the time you spent selling with time you have for other important endeavors (like improving the website, training your staff, or researching new attractions).
The Internet Isn't Going Anywhere
The number of customers that prefer to book (and pay) for their parties online is going to grow exponentially over the next handful of years. Other industries like Taxis (Uber) and Hotels (Airbnb) allow you to book and pay for their services without ever talking to a person. On Open Table you can make your restaurant reservation without calling and talking to a host.
Automation is inevitable. We want to help you get there. If you have questions about how party booking automation can fit into your business please don't hesitate to reach out. We would love to hear from you.