Every experience matters to your guests.
I love the theme of the 2016 IAAPA Attractions Expo. It's been something that I've been putting a lot of thought into lately.
Why is the guest experience important? What impact does the guest experience have on online reviews? How can owners/operators consistently deliver a remarkable guest experience?
These questions have led me to believe that experiences shape beliefs. Just picture this scenario:
Day 1: You believe that UFO's don't exist.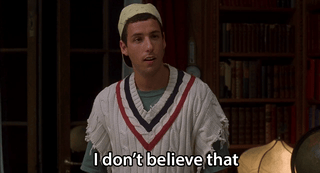 Day 2: You're outside and you see a UFO flying across the sky, but you dismiss it as a figment of your imagination.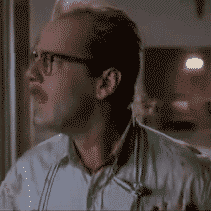 Day 3: You get abducted by a UFO.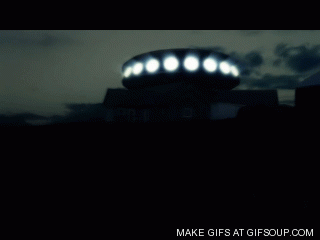 Chances are, those experiences are going to make you believe in UFOs.
Whether we like it or not, every experience is going to shape beliefs in the minds of your guests. That's why every experience matters.
New Experiences Shape New Beliefs
My experiences with trade shows in the HR industry have shaped my belief that all trade shows are boring and a waste of valuable marketing resources. Attending Bowl Expo 2016 for the first time gave me a whole new perspective.
Whether you're attending IAAPA for the first time or have been attending for years, I encourage you to pay attention to the new experiences.
Here are some of the things to look forward to at IAAPA 2016:
Putting a face to a name

In the digital world we live in, it's always refreshing to put a face to a name. It's the difference between watching a football game in person versus watching it on TV.

For many of our team members at Party Center Software, we're looking forward to meeting our customers and partners face-to-face. In an age where we're communicating through social media, emails, and phone calls, the opportunity to make eye contact and connect with each other goes a long way in creating lasting relationships.


Charity Events

To piggy-back on the Zen and the Art of Motorcycle Maintenance reference, the 7th Annual IAAPA Motorcycle Ride will give you a chance to live in the moment as you tour through Orlando's scenic landscape.

If motorcycling isn't your cup of tea, there are other charity events like the 12th Annual IAAPA International Charity Golf Tournament or the 5K Fun Run and 1K Walk.

IAAPA participants have raised $150,000 for Give Kids the World Village last year, so let's see if we can exceed the amount towards a worthy cause this year.

Learn more and register for the charity events here.


Educational tracks

Ever since I saw Seth Godin, Guy Kawasaki, and Simon Sinek speak at various conferences, I've been a fan of good public speaking. It's given me an appreciation for the amount of thought required to articulate a unique thought based on the experiences to trigger change in an audience.

Some of the educational tracks you don't want to miss at IAAPA 2016 include:

Creating a Profitable Future

for your FEC and Building Great Group Sales for Your FEC.


New product launches

As a service provider, there's a lot to say about introducing a new product or service into the marketplace that creates a buzz. This year, we're looking forward to introducing our integration with Embed.

The integration helps to improve efficiency by allowing Embed cards to be used as a form of payment within Party Center Software. They can also see Party Center Software event order information within Embed's platform.

You'll see a live demo at Embed's booth (#1346).


After Parties

The night time is the right time to network with fellow owners/operators. One of the after hour events to look forward to this year is the FAB 5 VIP Bash on Wednesday, November 16th at Kings Orlando from 8-11pm.

Enter for a chance to win tickets here.

Disney World

One of the ways to elevate your game is to study and observe the top performing brands are doing to deliver amazing experiences to their guests. If you are staying an extra day, it will be worth going to Disney World.
Get ready for an amazing experience
Whether it's delivered online or offline, every single experience shapes the belief that your facility is the place to be—or the place to avoid in the minds of your guests. This manifests in the form of word-of-mouth and online reviews.
As a first-timer to IAAPA, there are a lot of things I'm looking forward to. For the IAAPA veterans, I hope that you see things from a new perspective and make it the best show ever.
Do you have anything you're looking forward to at IAAPA this year? Please share your ideas in our Facebook group.