Do you remember the Atari 2600?
For those of you who grew in the 80s, you probably remember spending countless hours playing Space Invaders and blowing into the game cartridges in order to get them to work. Good times.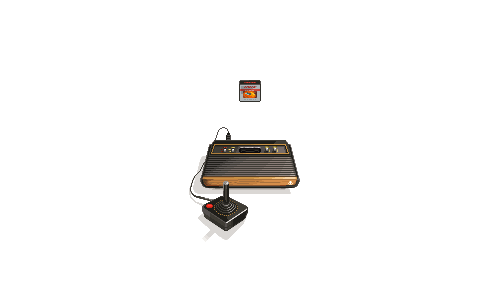 Although the graphics are totally lame by today's gaming standards, the Atari laid a foundation for the generations of gaming systems that evolved over the last 30 years.
Much like the advancements in gaming that lead to the Playstation 4, there have been some bodacious advancements in marketing technologies since the days of telemarketing and Yellow Page ads.
What the heck is a marketing technology stack?
Think of a technology stack as the cartridges, controllers, and console needed to play a game.
When it comes to marketing your family entertainment center, this stack is the combination of online tools (e.g. online booking, customer relationship management (CRM) system, analytics, etc.) that streamline your work and make it easier to measure the impact of your activities.
If you are in charge of marketing for your facility, your marketing stack may look something like this: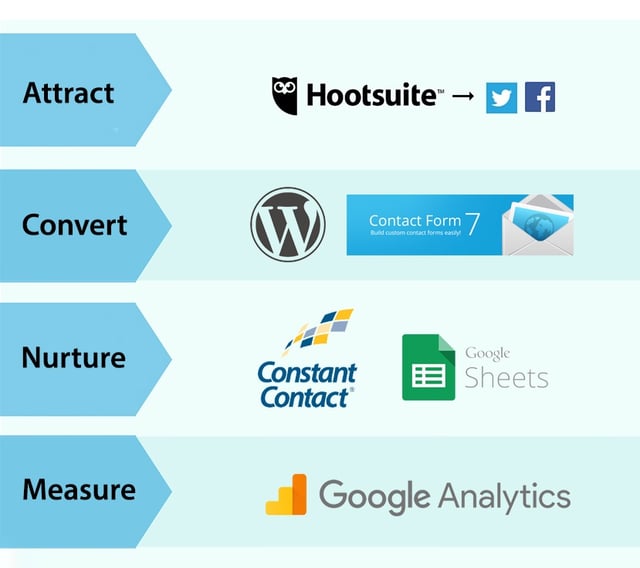 If you don't recognize at least one or two of these tools, that's the first sign that you should upgrade your marketing technology stack.
Now, let's take a look at the other signs and discuss what you can do about them:
Your website looks old
"2002 called. They want their website back." I actually worked at a company where our PR team got that message in an email from a media outlet. That was the motivation we needed to design a new (and expensive) website.
The problem with this approach is that it becomes a vicious cycle: you get criticized, swallow sadness, then reluctantly dump a lot of money into a new site—only to do it all over again a few years later.
Here's what you can do: Instead of reinventing your website once every few years, adopt an evolutionary approach and make continuous improvements more requently. Start by getting input from your staff and best customers on various design elements that appeal to them.
You aren't able to make simple edits to your website
If you need your web designer to make simple edits, you're working harder than you have to. With so many high-quality website builders and content management systems available today, you should be able to create pages and make edits to pages in-house.
Here's what you can do: Look into a platform like Wordpress and find a theme that has good reviews on Themeforest. Again, get some input from staff and your best customers.
You don't have a blog on your site.
There are many benefits to blogging for FECs—or any business for that matter. From increasing website traffic to fueling your social media efforts, blogging offers you a huge opportunity to bring more guests through your doors.
I come across very few FECs that are blogging. Maybe you don't blog because you don't know what to write about, or perhaps you feel too busy. If so...
Here's what you can do: Start thinking about each blog post as a business asset that attracts prospective customers. Answer questions that your ideal customers might have.
For example, let's look at this question from Quora: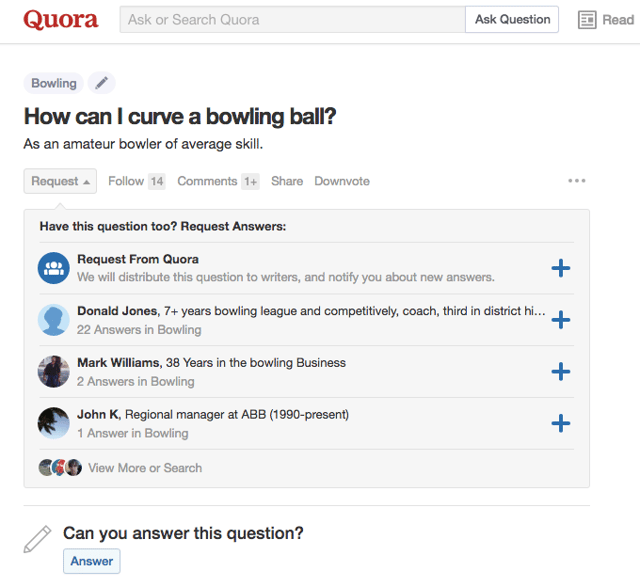 You could write a blog post that teaches amateur bowlers how to throw curves. In the post, you could include step-by-step instructions, and even a video. Once you produce some attractive content, you could promote a call-to-action for the viewer to come in for a free game or some other relevant offer.
You don't know how many website visitors you get, or where they come from
Let's stick with the bowling analogy: ignoring website analytics is like throwing in the dark. In order to improve the effectiveness of your marketing, you have to track your visitors' online behavior. If you're new to Google Analytics, here's an overview:
Google Analytics Essential Training by Brad Batesole
Here's what you can do: If you don't have Google Analytics set up, follow these steps to set it up and get familiar with it. I'll be covering ways to turn the data into insights and insights into action in the Party Center Academy, so sign up today.
You are not turning website visitors into customers
If I were to ask you how many customers you acquire online on a weekly or monthly basis, would you be able to give me a ballpark number? If your answer is no, you probably don't have the technology in place to track and manage your site traffic.
Chances are, you're using a web form or making busy moms call you during operating hours to book a party. You're probably only selling gift cards at your facility, as well. Not only is this totally ineffective, it's sooo 2002.
Consumers these days are spoiled by sites like Amazon.com and Netflix. They expect websites to help them save time and make their lives simpler.
Here's what you can do: Sell merchandise online, giftcards for example, and get a party booking app that allows you to collect deposits. Request a demo so you can see what that looks like for yourself.
You make your customers pinch and zoom on mobile devices
Live in the NOW! It's 2017. If your website doesn't adapt to mobile devices, it gives your guests the impression that you're living in the past.
Here's an example of a mobile-friendly party booking page and one that's not mobile-friendly. Which do you think will help you book more parties?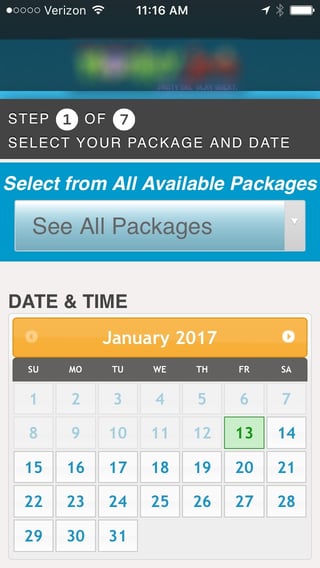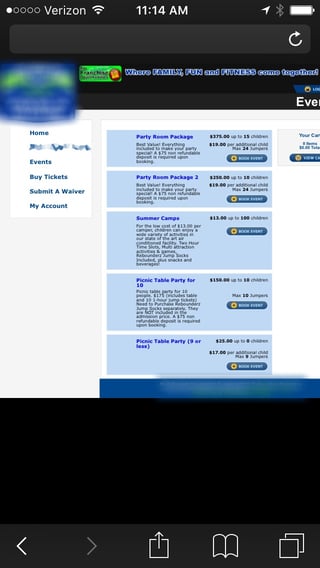 Here's what you can do: If you're comparing online party booking softwares for your facility, make sure you consider your guests' experience first. Feature sets may seem identical, but when you look closely at the differences, you'll know why some technologies are better than others.
And Knowing is Half the Battle...
It's hard to believe that it's been over 30 years since the days of E.T., Saturday morning cartoons, and the Atari. While it's good to hold on to the memories, sometimes you just have to let go and live in the now.
In order to attract today's customers, you need to upgrade your marketing technologies and learn how to use these tools effectively.
Trying to keep up with technology may seem overwhelming, but it's easier than it looks. More Importantly, though, it could be the difference between success and failure. Just ask Borders.
In the words of Ferris Bueller, "Life moves pretty fast. If you don't stop and look around once in a while you could miss it." Technology also moves pretty fast. If you don't upgrade your marketing technology stack to align with today's customers, you could miss out.