This is fun! You're in the family fun business and you get to work with customers who love you. But how do you get your biggest promoters to go beyond simply buying from you and get them to start selling for you?
First, start collecting information about your advocates in a database or spreadsheet. Make sure you have enough to run a program as you don't want to bother the same few people over and over- even if you are incentivizing them. Once ready, communicate the program details to your advocates and then start executing. You'll see their excitement level rise, and you'll see the benefits of both new sales opportunities with new revenue as the program is live and gains traction.
What is advocacy marketing?
According to Gartner, Advocacy Marketing is a discipline for activating a brand's advocates with unprecedented scale over the social Web. This includes stories, endorsements, and recommendations that are amplified through social networks.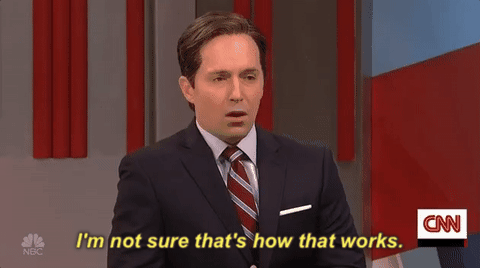 Without an advocacy marketing strategy in place, things tend to happen haphazardously. Chances are, many of you already have advocates who you don't know about or engage with. Imagine the possibilities if you could get your biggest fans to become more active in telling their friends about you, or moms to recommend you to other moms on their Facebook group.
Who are my advocates?
You have happy customers. Now you have to get their info into one place where you can keep track and communicate with them. One of the best ways to do this is to ask your team to start identifying your happiest and most vocal clients. Start asking your staff to forward you the names of the happy customers. Start collecting a database of these people, gathering company names, roles (mom, dad, group organizer, teacher etc.) and the service or product they are happy about. This extra data is going to help you immensely as you start to communicate with them.
A Rewards System
This is optional, and some people feel weird about rewarding customers to be advocates. However, you're asking them for their time, taking them away from their other duties to help you and doing it in a programmatic way. I generally think it's appropriate and fair to offer them something for their time. You may need to be creative with this.
You can offer them gift cards, discounts on future visits. Is there an opportunity for you to scale the reward based on the effort? For example, providing a simple reference might count toward a small reward, doing a full-blown testimonial video for your website or social channels may merit a bigger reward. A few decisions to make… Then, communicate the program details to all of your advocates so they are aware and engaged.
Build it into your Marketing and Sales Strategies
Now that you have advocates and a way to incent them and reward them for helping you, it's still critical that you strategically decide how to deploy their advocacy into sales and marketing plans so you optimize the impact.
For example, on the marketing side, use advocacy to get customers to do videos that you can use on your website or in lead nurturing campaigns. These assets help you increase conversion rates and click-through rates, which in turn drive up highly qualified leads and party booking sales opportunities.
On the sales side, deploying personal emails from you or your staff does wonders for helping your potential customers know, like and trust you. Not only are you telling them how you can help with their plans, party or family outing; but now your happy customers are telling them how you did help, how smoothly everything went, how much fun they had in an unsolicited way. Extremely powerful stuff.
Set Benchmarks
With pretty much everything I recommend you do, create a measure of its performance. You have to know how you're doing now so you know how advocacy contributed to your new numbers.
Do you know what your current numbers are for customers or leads that come to you from referrals or word of mouth?
Just because you see improvement doesn't mean there aren't more improvements to be gained. Set new benchmarks and then work to beat those marks month over month.
Final Words
Marketing ideas that cost almost nothing and produce results on both marketing and the sales side of your business don't grow on trees, but advocacy marketing hits the mark. The only money you might need is to reward your clients who participate in your program, and that is 100% optional.
All you have to do is follow the steps above and build your advocacy marketing program, communicate it to your customers and activate it. Once you get them involved, you'll see a ripple effect where they actually want to help you. It's quite exciting to see your customers helping you grow.
This is an opportunity to activate your customer base to help tell your story and share experiences in an authentic and efficient way.