Whether you're opening your first facility and building your first website or fixing the website for your existing facility, there are a few basic best practices that'll help smooth out the terrain in front of you.
Do Not Be Intimidated
Websites are not difficult to build in 2018. Before you go hire a web guy to build one for you take a look at this post and make sure you should not just build it yourself.
I know what some of you might be thinking. "I don't want to have to have to go through another expensive redesign…"
This is the traditional approach that goes long periods between seeing better results. Compared to best-in-class websites in any industry, there are gaps of under-achievement in conversion rates and revenue generated.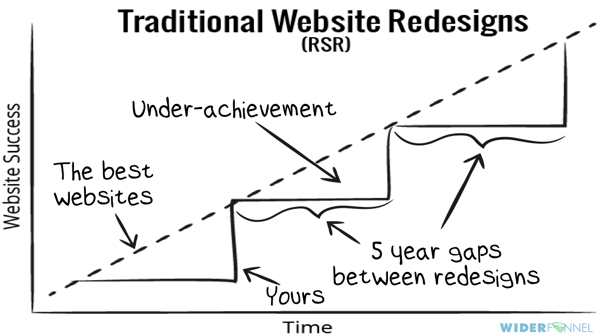 The right mindset to get into is to think of your website as a constantly evolving asset. It's a living organism that grows and adapts to your business and to your customers. This mindset encourages you to steadily make incremental changes and improvements to close the gap in performance.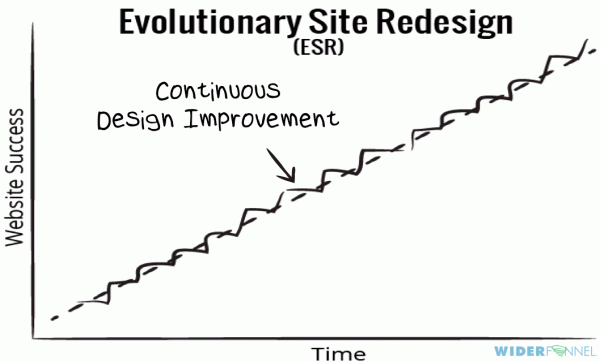 How Much Should I Pay?
It's never been less expensive to get a website built. How much you pay will depend largely on the kinds of bells and whistles that you want. But it also depends on who you hire.
You can get a perfectly functional and handsome website built for $1,500-$3,000. In order to find a developer in this price range just do a quick google search for your local developers. (Them being local is not a necessity, it just might help to have one face-to-face meeting.)





You can get a very high functioning website built for $5,000-$10,000. These ones will have lots of unnecessary accouterments for a standard FEC. But if you are a big facility with lots of different services then your website will need lots of different pages (which costs money).
What Needs To Be On My Site?
Before you engage your web designer, you should know what you want. This will help them give you an accurate quote. It will also decrease the amount of back and forth communication that delays the final product.
In a second I'll get to the basic structure that's going to lead to your quote. Before that let's indulge in some high-level thinking. What are the basic principles that your website should reach for? These are the words you can say to the developer you hire:
Clean & Clear

: Modern websites are not messy or overly busy. They have a few poignant images and some bold clear text.

Easy to Navigate

: You want your audience to find what they need without having to break a sweat. So keep things simple and obvious.

Mobile Friendly:

At least half of your traffic will come from mobile devices. So make sure your developer keeps that in mind.
Here is a list of pages you'll need to get you started (these may be all you need):
Home Page
Featured Image

A Menu Bar with tabs for each of your other pages
Company Name
Tag Line
A list of your attractions
A list of your events
Attractions Pages
Create One Page that displays all the attractions you have. Then,

Dedicate one page to each individual attraction.

Each page will have at least one image

Each page will have a comprehensive explanation of the attraction

Each page will have an online booking button
Birthday Events Page
On this page you'll list all the different kinds of birthday parties that people book.

Think about why people choose to book parties at your facility and write a little blurb about that before launching into your party descriptions.

Think about how you want to display your party prices and descriptions.

Make each party available to be booked online with a book online button.

Have compelling images
Corporate Events Page (if applicable)
Food Menu (if applicable)
Hours of Operation / Contact Us Page
Make it really easy for people to know when you are open

Make it really easy for people to contact you
A Blog
Have your dev add a blog even if you don't think you'll use it.

The blog is important for adding content that will make your website show up in Google Searches. This is going to be more and more important in the future. So just make sure you have that page available (and I can show you how to build content).
Careers (if you think you'll need to hire new people)
Note: When you're talking to your web designer, you'll want to be sure you avoid damaging your ability to show up in search results. Be sure to have them follow the tips from this post.
The Ball Is In Your Court
The speed and agility of technology has forced your hand. Your website must evolve. We hope that these guidelines are helpful for giving you some principles and fundamentals to lean on. We also hope that you're able to assimilate to an evolved way of looking at your entire business.
A Family Entertainment Center has a unique and important function in the world. You give people a place to go and be happy. You give kids a place to play, exercise and celebrate. You give families a place to create memories. You give mothers a place to catch their breath.
It's important that your websites are attractive, informative and easy to find so that kids, families and mothers continue to have access to the experiences that you offer them.
Please do not hesitate to reach out to the Party Center Community if you have follow up questions about website design, how to drive traffic to your site, or where to find the best pizza in New York. We're happy to discuss it all.