Last week we explained why booking parties online and building relationships with your guests are complementary strategies for growing your business. Many operators understand this, but they may not know how to expand their online presence while building relationships with their guests, because it's easy to focus on one and ignore the other.
The consequences of getting this balance wrong are significant, since innovations like e-commerce have a tendency to isolate us from each other and humans are social creatures by nature. The dilemma, then, is that we are programmed to crave relationships with one another--but we also love buying stuff online and watching embarrassing celebrity videos, which are mostly solitary activities.
So how do you as an operator capitalize on this innate human desire to connect while utilizing technologies that have become a part of daily life? Here are a few examples to get you started:
Add videos to your website and social media channels
The old adage that people do business with people they know, like and trust is still true. This is why every sales book ever written emphasizes the importance of building rapport with your customer before you try to sell them something.
Building trust is usually done in person, but we can easily do it online, too.
The video-sharing site YouTube boasts a user base of 1.4 billion people. So uploading a personalized YouTube video to your website and social media enables you to appeal directly to your customers in a format they're almost certainly familiar with.
You could, for example, post a "Thank you" video in which you express gratitude to your customers for helping you build your business (like this one).
After all, everyone appreciates gratitude.
Show People Who You Are, Literally
If you visit our About Us page, you'll see that we have quality photos and brief biographies of our leadership team on display. We did this because we want you to know who we are, to put a face to that friendly voice you hear on the phone when you call or watch our webinars.
There's a good reason for this. Science tells us that humans are a face-reading species. Seeing another person's facial expressions helps us empathize with them and ultimately makes it easier to establish a relationship.
The same rules apply to you and your guests, so posts pictures of your staff and facility online. Show your guests who they'll interact with and how much fun they'll have when they visit your center.
Socialize on Social Media
Many businesses misuse social media the same way they misuse their websites. Instead of posting relevant, value-adding content to their channels and interacting with their visitors, they post static information about their company. Boring.
Instead of simply listing your address and posting exclusively about what you do, try actually socializing on your social media channels: respond to questions, "like" comments and share content that people would find interesting.
If you need help getting started, Buffer posted an informative, and hilarious, list of 14 examples that illustrate how to use social media effectively. Here's my favorite from their article:
Hey @Mortons - can you meet me at newark airport with a porterhouse when I land in two hours? K, thanks. :)

— Peter Shankman (@petershankman) August 17, 2011
You can imagine how it made Peter feel...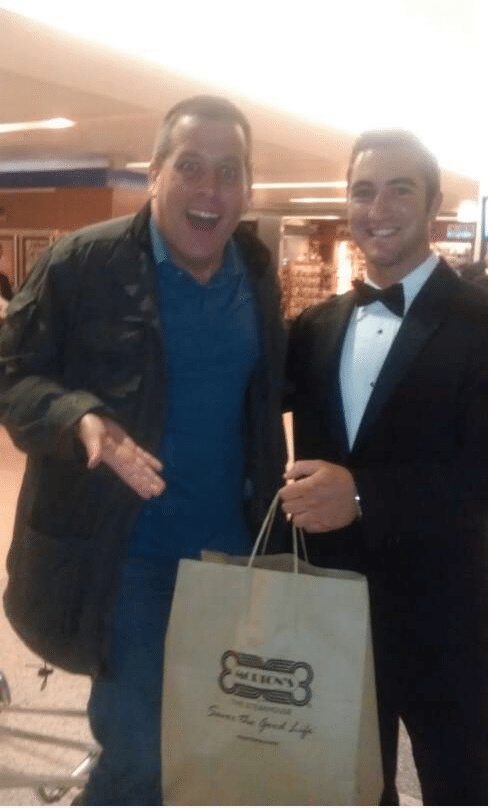 Conclusion
Our goal here, as always, is to deliver the best customer service experience that we can. But as the world grows more dependent on technology, many operators struggle to see how tablets and smart phones can help them better serve their guests.
We know how it can be done, though.
These technologies are here to stay, and we can show you some practical ways they can help you serve your guests better than ever before.