Inbound 2018 marks the 6th Inbound conference I've attended. Over the years, I've seen phenomenal speakers in the marketing world ranging from Seth Godin to Simon Sinek. For me, this was the best one yet.

Why? I've been able to connect the dots a little better. Connecting the dots in transferring knowledge internally to improve the customer experience. It's taking what I've learned and turning it into actionable tips for our customers.
As I reflect on the educational tracks and conversations with fellow Inbound marketers, there's no denying the shift in consumer behavior over the years. People trust their friends and family over sales and marketing professionals.

There's a need for businesses (including ours) to evolve with the way people buy. To practice empathy and to become more human. Here are key takeaways you can use to improve your business:
The Flywheel is Replacing the Funnel
The traditional funnel assumes for every 100 prospects; you get one customer. You then fill the pipeline with more opportunities to get more customers.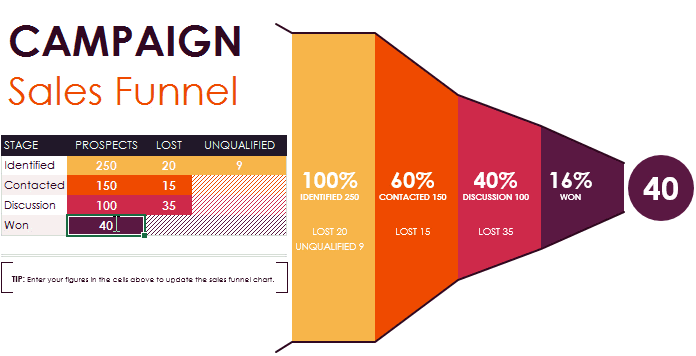 Makes sense, right?

The problem with this model is that it ends when you get a new customer. The use of the funnel explains why many organizations have always emphasized getting new business over the years without taking care of existing ones.

Marketing teams focus on lead generation campaigns without knowing what happens to the leads they generated. Sales teams would close deals and move on to the next one without knowing what happens after they become customers.

Everyone is busy filling the funnel.

As a result, there's a disconnect in the rest of the customer experience. This disconnect leads to unhappy customers who become detractors that tell others about their experience.

I've observed a similar approach used by family entertainment centers. A more substantial amount of time and resources are allocated towards bringing new people through the doors or new customers booking parties. There is little emphasis on communicating to customers aside from sending promotional offers and reminders to book the next party with your facility.

It's time to make a shift.

The flywheel is a mechanical device specifically designed to store rotational energy efficiently. It takes into account the influence your customers have on your prospective customers. Instead of a linear view of how prospects become customers, it illustrates the cyclical nature of attracting, engaging, and delighting them.
Check out HubSpot Co-founder and CEO, Brian Halligan's keynote where he explains this concept in more detail:


Whether you know it or not, your funnel is already being replaced by the flywheel.

The flywheel has replaced your funnel because today's customers have evolved. Your customers are leaving reviews that influence decisions for prospective customers to spend their time and money with you.

Now let's look at ways to get your flywheel spinning faster:

Applying force to your wheel with Customer Marketing.


Instead of focusing all your efforts on bringing in new business, you're applying an equal force to your customer marketing efforts. An excellent place to start is by listening and gaining a deeper understanding of your customers through surveys and interviews. Getting brutally honest feedback can help you to improve the customer experience.
As Brian Halligan wisely said, "Feedback is the breakfast of champions."

If you're a PCS customer, you may have already noticed the difference in our communications compared to two years ago. We're more intentional about communicating with our customers through events, email, webcasts, and Customer Success Managers. We still have ways to go, but we're going to keep getting better.

Minimizing friction throughout the buying process.


Inefficiencies cause friction at various points in the buying process. In some cases, your customers may struggle to get a simple thing accomplished.

An example that we've talked about in a previous post is making them jump through hoops to find out if you have availability for parties on specific days. The act of emailing back and forth and putting them on hold is a perfect example of friction you can quickly minimize with a quality online booking app.
By looking at every touch-point with your customers, you may be able to identify areas of friction they are experiencing. The act of uncovering areas of frustration can help you to create experiments to improve the experience.


Increasing the size of your flywheel by creating a customer-centric culture.


If you're the only one who cares about the customer experience, you have a pretty small flywheel (no offense). When you recognize staff members who don't deliver the optimal customer experience, you have to do something about it.

One of the sessions I attended used the example of the way Starbucks handled the two gentlemen who were arrested while waiting to meet with their client. Instead of having a racial sensitivity training like Starbucks did during their PR disaster, they should have reinforced the brand values.
As we all know, changing your culture doesn't happen overnight. It requires a major shift in thinking for everyone in your organization. To facilitate this paradigm shift, use HubSpot's Customer Code as a source of inspiration:
Let's put your flywheel in motion


Having been a HubSpot user since their early days, I've always been amazed by their forward thinking, product vision, and infectious culture. They were the catalyst for the Inbound movement which continues to evolve.

It's the evolution of thought that changed the way we communicate and act. The theme from various speakers seemed to revolve around picturing a better future, then taking the necessary actions to turn it into reality.

I intended to make this the best Inbound ever. I set out to learn as much as I can to benefit our customers. I also had a vision of meeting the founders of HubSpot (my heroes), which turned into reality by taking action.


Similar to other Inbound conferences, I left inspired and fired up about trying new things. I hope the observations I'm sharing with you get you to start thinking and acting differently about your customers. If you decide to join the Inbound movement, I hope to see you at Inbound next year.