Consumers are very wary about Internet security and the use of personal data these days.
Trigger events such as Facebook's data scandal and stories about people seeing ads based on phone conversations have been contributing to the paranoia.
Recently, a friend of mine told me a story about how he was talking about going to a local shoe store and next thing he knows; there was a Facebook ad with an offer from that store!
When customers expect that sort of experience, it creates a pleasant experience. When it's a surprise, people are creeped out.
The responsible use of technology is a complex topic, and it doesn't necessarily have anything to do with an SSL Certificate, but stay with me here.
What is
an SSL

Certificate?

If you're one of the 44.5% of people using Google Chrome as your browser, you probably have been noticing the words "Not Secure" in the address bar of some websites. This update to Chrome is designed to make Chrome (and the Internet) more secure by keeping online interactions private.

There are tons of resources out there to give you the technical aspects of how SSLs work and what it does.
If you'd like to learn more about the specifics of SSL Certificates, here's a pretty good resource. To get the skinny on the types of SSL certificates, check out this post.
Why do I need

an SSL

Certificate?
Circling back to my friend's Big Brother story, anything you can do to build trust with your customers online is a good thing. For the uneducated consumer, seeing the words "Not Secure" anywhere on your website can hurt the visitor's online experience.
Think about it. If a guest walks into your play center and immediately sees a sign that says, "Not Safe" how much time would they spend there?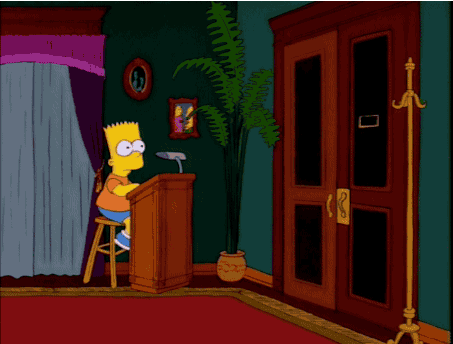 The first impression and building trust are crucial if you're offering online party booking. If you want to book more parties, everything you communicate on your site should guide them through the process of getting to our booking app. We'll take it from there.
Another good reason to get an SSL Certificate on your website is the effect it has on search rankings. There's pretty compelling evidence out there to support this claim since Google has announced HTTPS as a ranking signal.
If you want to be ranked ahead of your competition over valuable keywords like "roller skating parties" or "birthday party ideas," you'll want to get your HTTPS (then start creating content around those topics).
How do I get

an SSL

Certificate?
A good starting point is to check with your web host to see if they offer a free SSL Certificate. Here are some instructions for some of the major hosting companies out there:
If you have trouble with it and would like to have it done for you, Siteground is a host that offers a free SSL and website transfer with their Premium Features. I've migrated a website over to them before, and their support team was top notch.
For those using Wordpress check out this video on how to install a free SSL Certificate to your site:
Let's Make the Internet More Secure!
Now that you know what an SSL Certificate is, why you need it, and how to get one, you're on your way to delivering a better online experience—and making the Internet a more secure place. When it comes to improving websites and all the things that go into optimizing party bookings, I know there's a lot to learn.
That's why we're introducing our Customer Success Program to help you navigate through the process of booking more parties online. In addition to our incredible products, our services are included in your base subscription. If you're a PCS customer, talk to your Customer Success Manager to learn more.