I love technology. It can save us time and make our lives so much easier. Whether it's booking flights on Expedia or finding places to stay on Airbnb, these tools help me (and millions of people) get the job done.
You see, everyone has a "job" that we need to accomplish in various situations. We make purchasing decisions based on the best way to reach our goals. That's the premise of the Clayton Christensen's Jobs-to-be-done theory.
In our recent webinar, How to Convert More Website Visitors into Party Bookings, we discussed why you should be booking parties online. We set the stage by identifying the problem with legacy party booking, or the traditional way of booking parties.



First, phone calls can take your staff's attention from onsite guests. This can lead to frustrating experiences for your guests and result in negative online reviews. Many facility managers will agree that the wrong call at the wrong time can throw off your entire day.
According to our party booking data in the US, we see spikes in the number of parties being booked online during lunch hours or towards the end of the work day. Our theory is that a majority of working parents tend to take care of personal business in their own time (vs. company time).
If you're currently telling customers to call your facility to inquire about party bookings, what times have the highest call volume?
Second, let's look at a scenario with web forms on your site. A website visitor fills out a form to inquire about booking a party, the form sends a notification email to your event coordinator who drops the ball on responding in a timely manner and you lose the opportunity. Best case scenario, it leads to emails back and forth mixed with a game of phone tag before you finally book the party.
Ask yourself, "Is this providing the best customer experience?" and "Is this process the best solution to help our customers get the job done?"
Online party booking helps your customers get the job done
Just because you say, "book a party now" on your website doesn't mean you have online booking. Even if you put a disclaimer above your web form that says, "submitting this form does not guarantee your party is booked", you're not booking parties online.
If you're currently using this approach, what is the average sales cycle duration from the time of first contact to the party actually being booked? Within 24 hours? Within one week?
From your customers' standpoint, they are able to get the job done within minutes and carry on with their day. As much as you might think they are excited to get a call from your event coordinator, it turns out that moms hate the phone.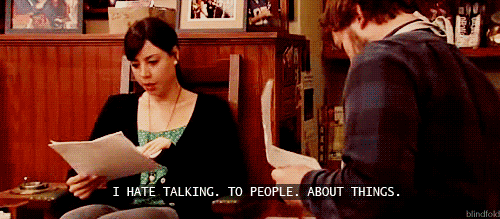 Online party booking lets your customers check availability, purchase add-ons, pay deposits, and confirm the booking in real time. Keep in mind that not all party booking software is created equal from your customers' point of view.
Online party booking creates predictable revenue (and more of it)
This may seem like a no brainer, but have you ever thought about worst case scenarios that could impact your revenue? A new competitor. Downsizing of a company in your neighborhood. Inclement weather.
As a business owner, worrying about when your next dollar is coming in really sucks. Wouldn't you rather be thinking about ways to scale and grow your business? I know I would.
Since 33% of parties are booked between the hours of midnight and 9am, you're literally booking parties for your business in your sleep. Imagine how you would feel knowing that you have parties booked for the next 6-8 weeks with very low customer acquisition costs.
Online party booking helps you maximize productivity
We've all heard the adage, if you're going to do something, do it right the first time. If you're an operations manager revamping your entire birthday party process, you can do one of two things:
1. Redesign your process without acquiring the right resources. After mapping out, analyzing, and redesigning your process, you decide to go with a new web form that gets your party inquiries into a new Customer Relationship Management (CRM) software. It may help you keep track of your leads, but is it improving effectiveness of your productive effort?
or
2. Redesign your process by acquiring the right resources. You can invest in a critical part of a modern business system that increases the volume of parties and increases add-on revenue. Think about the impact on productivity once you implement and communicate change with your new online party booking system.
From my experience, the difference between the two comes down to how you and your staff spends time. It's time that can be spent on taking massive action that grows your business.
It's the difference between 10X thinking and 10% thinking. To learn more about this mindset, check out Grant Cardone's book, The 10X Rule.
Now over to you
Let's face it. When facilities have the same attractions, it's hard to differentiate yourself from your competitors. That's why you must compete on the customer experience and start thinking about the jobs your customers are trying to get done. Whether you like it or not, their purchasing decisions will continue to be influenced by the solution that makes their job easier.
That's why you should be booking parties online.