Event Management
Are you booking parties and events with pen and paper? Do your employees forget steps and screw up the booking process? Does information get lost on post-it notes, resulting upset parents the day of the party? All of that can be fixed with our event management tool. Easily create and manage your entire event schedule. The software walks your employees step-by-step through the process so they'll never miss anything or forget to complete a task. And with real time party availability, we guarantee that you will never double-book or overbook again!
The system automatically creates to-do lists for every event and party that is booked. These electronic checklists allow you to keep track of your party progress to know what still needs to be done. These checklists are integrated with our Vendor Management reports for streamlined tracking. You can even see which employees booked parties, completed tasks, or changed event details, allowing you to hold everyone accountable.
Benefits of Event Management:
Real time party availability – no more overbooking
Invoice and payment history are kept forever
Invoices can be emailed or printed after order entry
Keeps cancelled invoices/orders for future reference
Tracks and logs all employee activity
Track tips and automatically assign them to party host(s)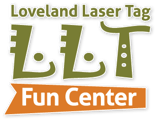 "I was actually skeptical at first, which is why it took me 6 months to sign up with Party Center Software. I thought the old system was fine, etc. And then once we started using Party Center Software for a few weeks, my staff and I couldn't believe that we had waited so long. The double-bookings were eliminated overnight. The amount of time it takes to book a party went from about 30-45 minutes...it went down to about 10-15 minutes now with our new process. So it's been amazing."
Want to see how our software can benefit you and your business? Book a free demonstration now!