Request a Demo and See Party Center Software Solutions in Action!
Get a customized tour of our platform and see if it's right for your business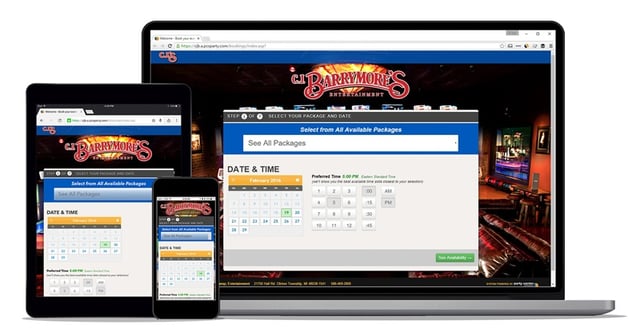 From booking parties to collecting online waivers, Party Center Software helps you to create the ultimate customer experience. Plus, it's designed for facility operators—by facility operators, which means that we have your success in mind.
By requesting a demo, you'll be able to:
Get an assessment of your current booking and facility management processes

Gain a deeper understanding of how specific features can solve your biggest issues
Ask specific questions during an interactive overview of our software suite from one of our experts
If you're ready to see what the ultimate family entertainment center software can do for you, simply fill out the form or call us at 1.888.804.1166 today!

"We've tried the old paper method back when we started 11 years ago. We tried another point of sale system before, and this one is by far is the easiest... It's a great product, so everybody should give it a shot."
-Tiffany Dyason
Jump-N-Jive