CJ Barrymore's Entertainment Center Testimonial
by Danny Gruening, on May 1, 2014 7:43:18 AM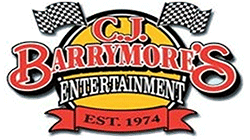 CJ Barrymore's Entertainment Center
"If you want to increase the profit for your FEC business, install PartyCenterSoftware.com today!" A recent quote from Mr. Rick Iceberg, IAAPA FEC committee member and owner of CJ Barrymore's Sports & Entertainment says it all. It is with that excitement that CJ Barrymore's in Michigan realized an increase in their event profit margin of up to 40% from the previous year, as a result of the installation and use of PartyCenterSoftware.com. Not only did Mr. Iceberg see his bottom line increase, but he was overwhelmed that the PartyCenterSoftware.com implementation actually increased the overall efficiency of managing those booked events, and it drove down labor costs associated with managing CJ Barrymore's party bookings. "Our online event booking was forecasted at 300, and we exceeded over 1200 online parties booked!!" According to Mr. Iceberg, "Ultimately, our customers are elated with the software's simplicity and ease of use, so they book more parties–and that makes us extremely satisfied!"
Kim Webster of C.J. Barrymores says, "What a great product! Party Center Software is a great asset to any Family Fun Center. Thank you to the great staff that has made programming this software convenient and simple. The tech support is amazing, always friendly and willing to go above and beyond. I was amazed at how customer friendly this product is! I am so thrilled about this software, definitely the best purchase for our FEC in 2010!"
---
CJ Barrymore's Entertainment
21750 Hall Road
Clinton Township, MI 48038
www.cjbarrymores.com
Would you like to be the next success story? Book a Demo to see how our software can help you!