Fireball Mountain Paintball Testimonial
by Danny Gruening, on May 1, 2014 7:55:25 AM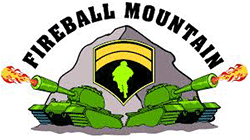 Fireball Mountain Paintball
"I wanted to be sure to thank you for the great product you have created, Party Center Software. Before we used PCS we were cobbling together a bunch of different software systems, excel spreadsheets and various other tools to run our business."
"I did a basic cost benefit analysis of what we would save if we moved to your software package. My initial analysis figured that we would save time with the payroll time reporting, customer information data input, event tracking and reporting, and overall time spent searching for information that would now be consolidated by your system. I estimated that those areas would save me about $12,000 per year in salary (or my time)."
"After going live with your system, I realized that I am a very conservative estimator as we have received a value that is closer to about $30,000 in time savings per year. That number does not include the value added to our top line growth by your online booking system. Not only are sales up (online bookings make up about 20% of new bookings and it saves us more time), and the way the online booking markets our party perks (add-ons) are also increasing our profit margins for the online events."
"With the help of you and your team we were able to get up and running in a few days. Your continued support of the product and commitment to improve the product is testimony to the value you provide to each and every one of your customers. Thank you for being a BIG part of our success."
Robert Peppard - General Manager
---
Fireball Mountain Paintball
295 Meany Road
Wrightstown, NJ 08564
www.fireballmountain.com
Would you like to be the next success story? Book a Demo to see how our software can help you!