Complimentary eBook
2018 Online Party Booking Study
Download this resource for the latest industry data on average party booking revenue, who is booking parties, when parties are booked, and how FEC owners, managers, and staff navigated 2018.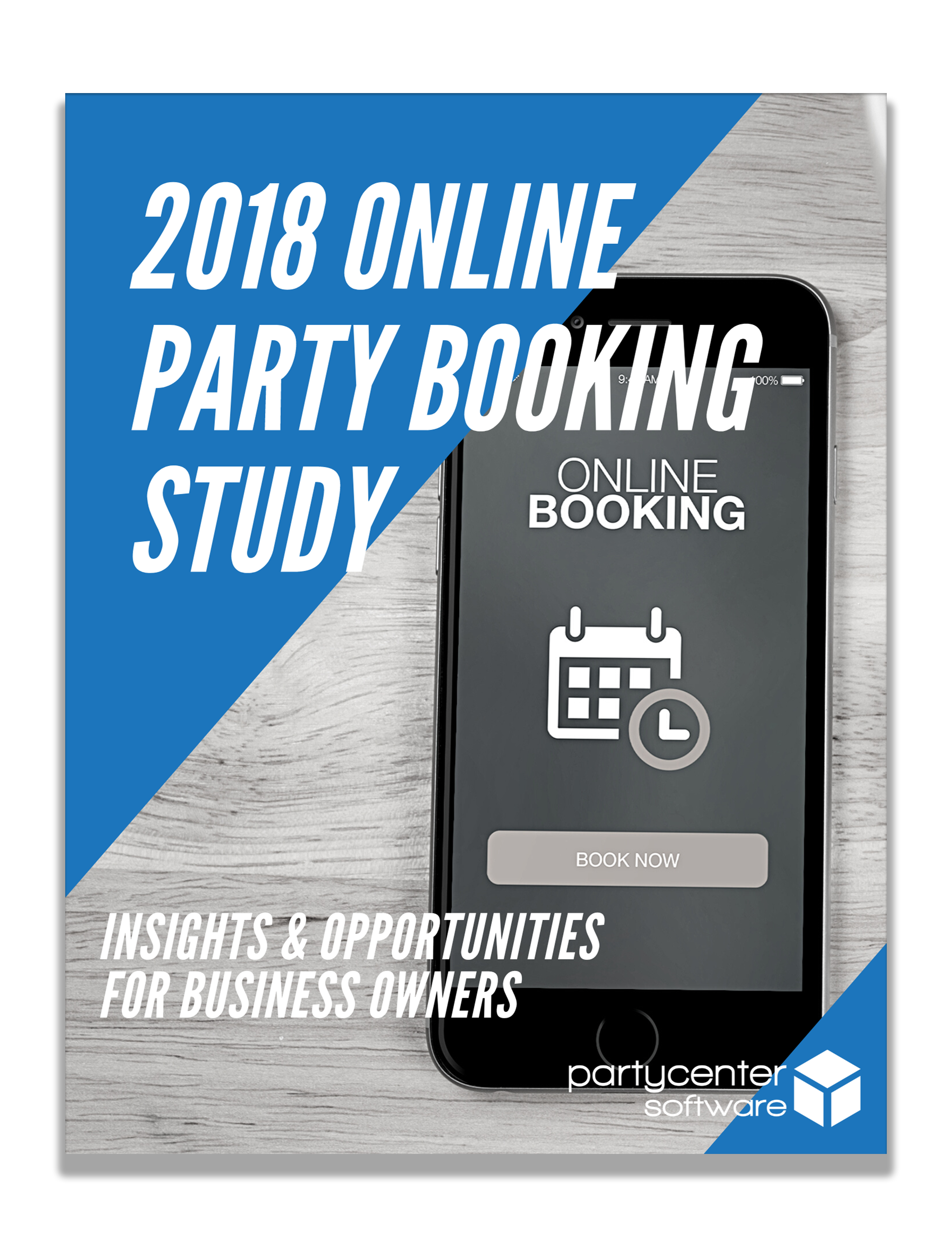 Discover new insights on party booking.
Knowing who your targeted customers are and how they behave can really make a difference in the number of parties you book each month. To help you shape your party booking strategy, we created the 2018 Online Party Booking Study.
In the following annual booking study, we include information on tools that have helped business owners thrive, new revenue data, and so much more.
In our 2018 Online Booking Study, you'll discover.
1. Who books parties online.
2. When parties are booked by month, week, and by hour to help you plan your party booking campaigns.
3. Average revenue for parties and eCommerce purchases.
Grab your copy today!
Fill out the form below to download this resource.