Online Storefront
Are you looking for a way to sell merchandise and passes online? Now you can with our online storefront feature. This e-commerce storefront allows you to sell just about anything that your facility offers; from gift cards and season passes, to physical merchandise that can be picked up in-store or shipped to the customer. Just like any other online store, customers can create or log into an account that can be used for future purchases. This same customer account can be used to log into Online Booking and Online Waivers (if your package includes these features) to simplify the purchasing process.
Benefits of Online Storefront:
Sell gift cards, memberships, seasonal passes, and merchandise
Efficient online cart and checkout process
Same customer account info for Online Storefront, Online Booking, and Online Waivers
Program prices, applicable taxes, and shipping costs
Automatically send invoices to customer after purchase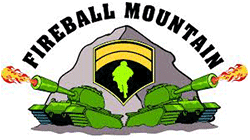 "After going live with your system, I realized that I am a very conservative estimator as we have received a value that is closer to about $30,000 in time savings per year. That number does not include the value added to our top line growth by your online booking system. Not only are sales up (online bookings make up about 20% of new bookings and it saves us more time), and the way the online booking markets our party perks (add-ons) are also increasing our profit margins for the online events."
Want to see how we can help you increase profitability?