Capture Recurring Revenue with
PCS Memberships
Turn occasional customers into loyal members, collect annual or monthly revenue, and grow your business.
It's like having a 24/7 salesperson working for you!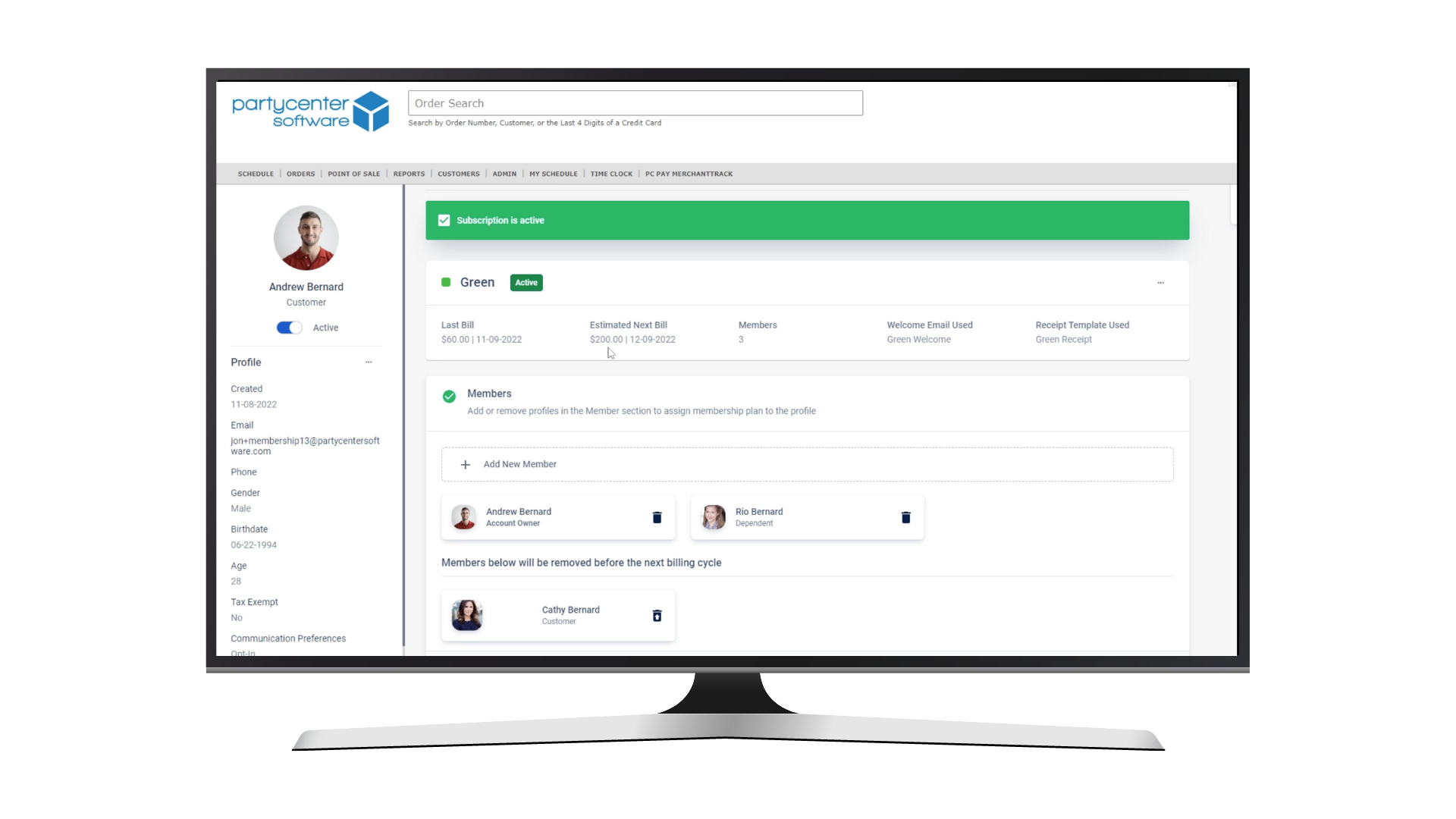 POWERFUL FEATURES
Here's how PCS Memberships will grow your business
Build Membership Packages
Entice your customers with unique membership packages for individuals and families. Grow your revenue and brand loyalty!
Design Custom Emails
Create email templates for your Welcome and Renewal emails. Stop worrying about manual reminders or set up, simply let our software do the job.
Offer Flexible Billing
Offer discounts and flexible annual or monthly billing. Appeal to a wider market by providing different options and grow sign-ups!
View Reports
Improve your membership program and re-market to new customers by accessing member data and revenue information.
Moms Love PCS

Book More Parties

Unlimited Support

Analytics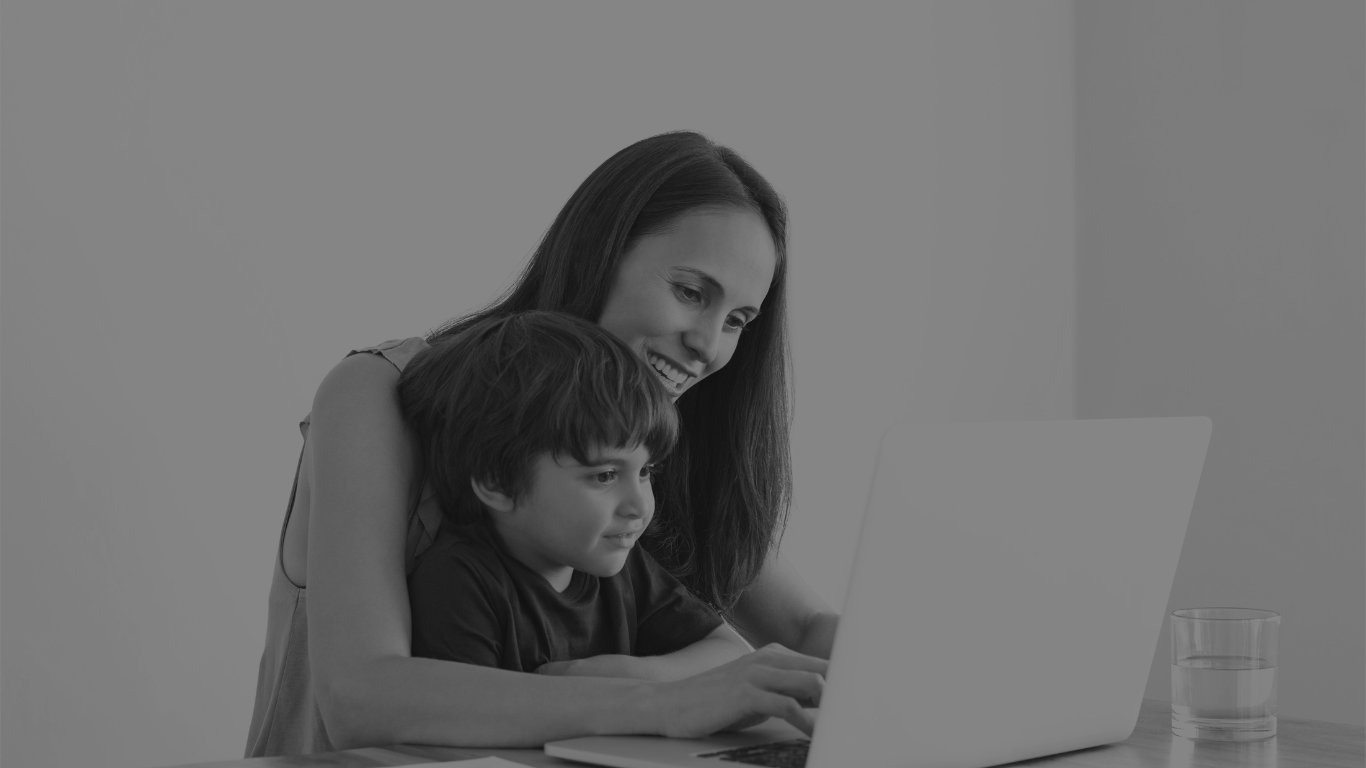 Busy Moms Choose Party Center Software
Did you know that 82.8% of online bookings are placed by women? That's right, busy moms love to book parties online! They also love scoring great deals and signing up for membership plans.
Our team understands who is booking parties online and works hard to cater to booking preferences for higher booking conversion. We also have a team of busy moms at PCS to weigh in on the experience!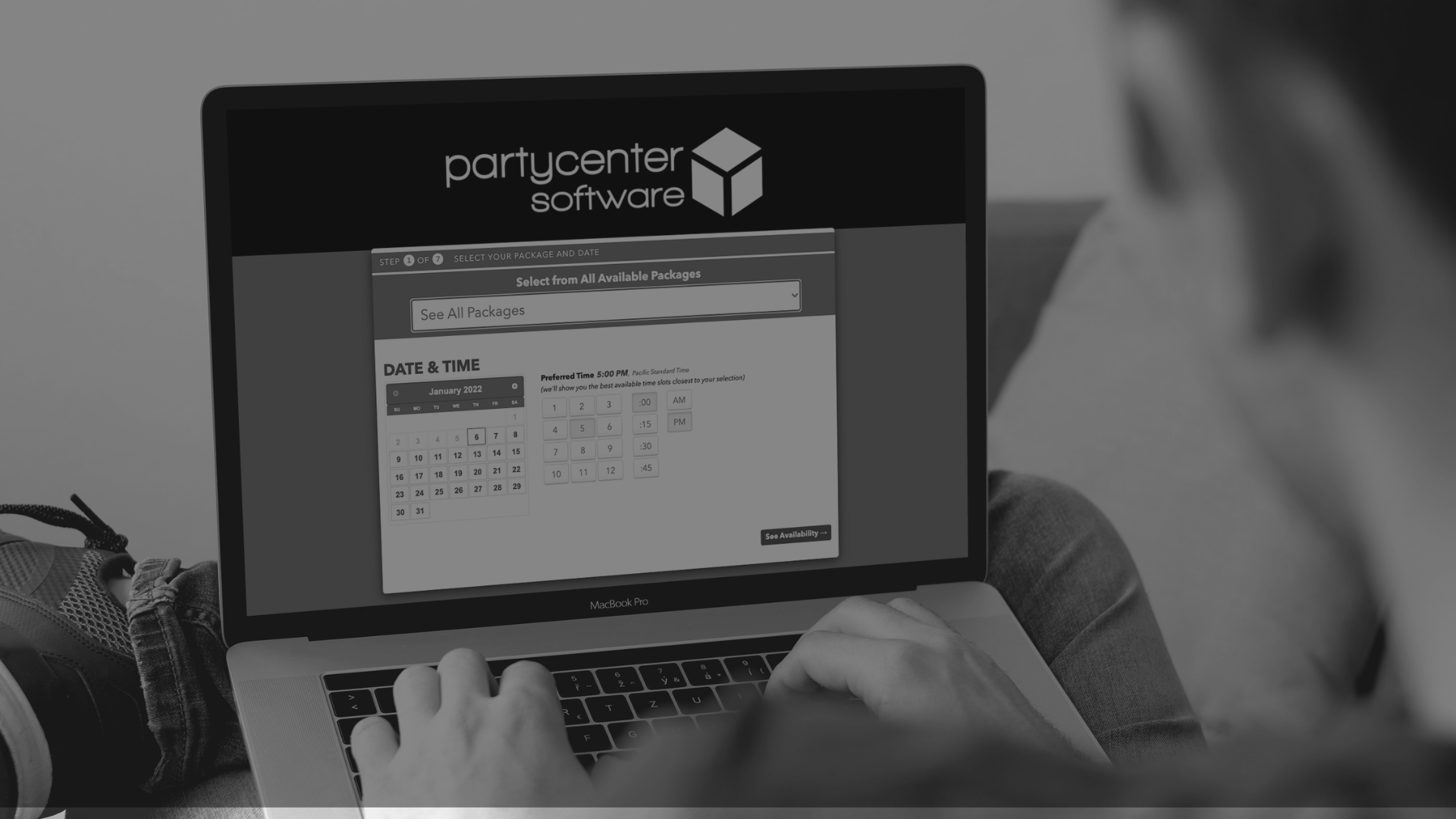 Automate Your Party Bookings
Using pen and paper, docs and sheets, or a software system that just doesn't seem to work? Party Center Software is the Online Party Booking system built for and by party experts!
Easy for both guests to book and staff to use, the PCS Online Booking platform was built to grow business.
When You Need Us, We're Here for You!
Need help activating memberships or setting up membership plans?
No matter the question or issue, our team is here to help! Unlimited support is included with your subscription so you can rest assured that you'll have the help you need when you need it. Our support team is available 7 days a week.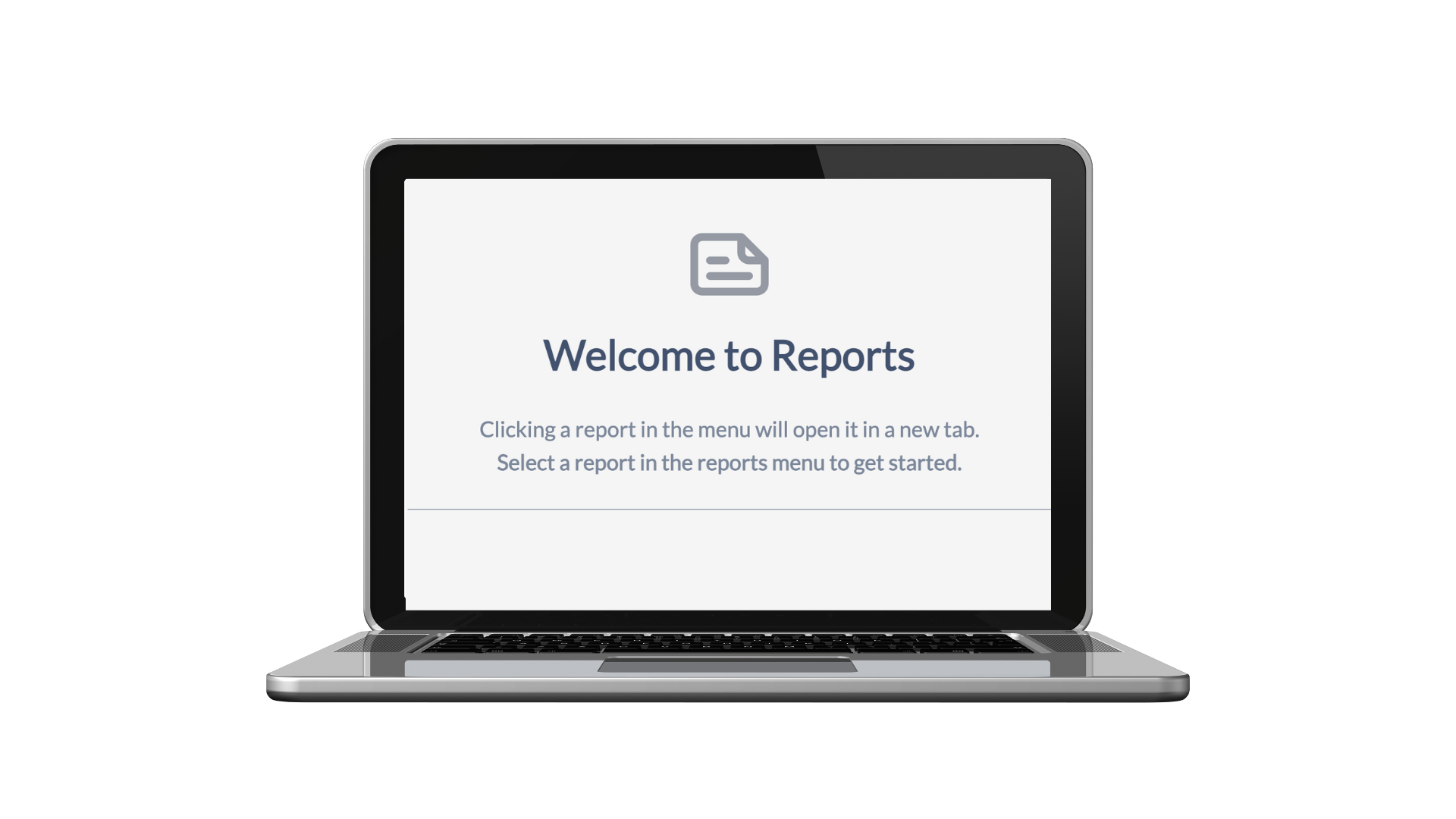 Everything You Need is Just a Click Away
Looking for better reporting, access to customer data, event statistics, membership data, and more? We've got you covered! PCS tracks everything for you. You'll know which parties are walking through the door, which events are selling best, the food you'll need to prepare, plus all the need-to-know info related to revenue, taxes, and your cash drawer.
Working with vendors? We can help with that, too!
Our Customers Love
PCS Memberships!
"We are opening our first FEC and after my first phone call with PCS, I knew this was the company for us! We are excited to franchise soon and are so thankful we have PCS to help us navigate all the operations for future locations!"
"We have been working with Party Center Software for 6-7 years and couldn't be happier with the platform and customer service! The POS is so easy for our teenage employees to use. Their staff and customer service is wonderful. I highly recommend them for any indoor party and play center!"
"We use them for all of our businesses. The customer service and software platform are amazing. I definitely recommend them!"
Book More Parties with PCS Memberships