Complimentary eBook
2021 FEC Trade Show Survey Report
Curious what others in the industry are thinking about tradeshows post-2020? Download this report to learn the results!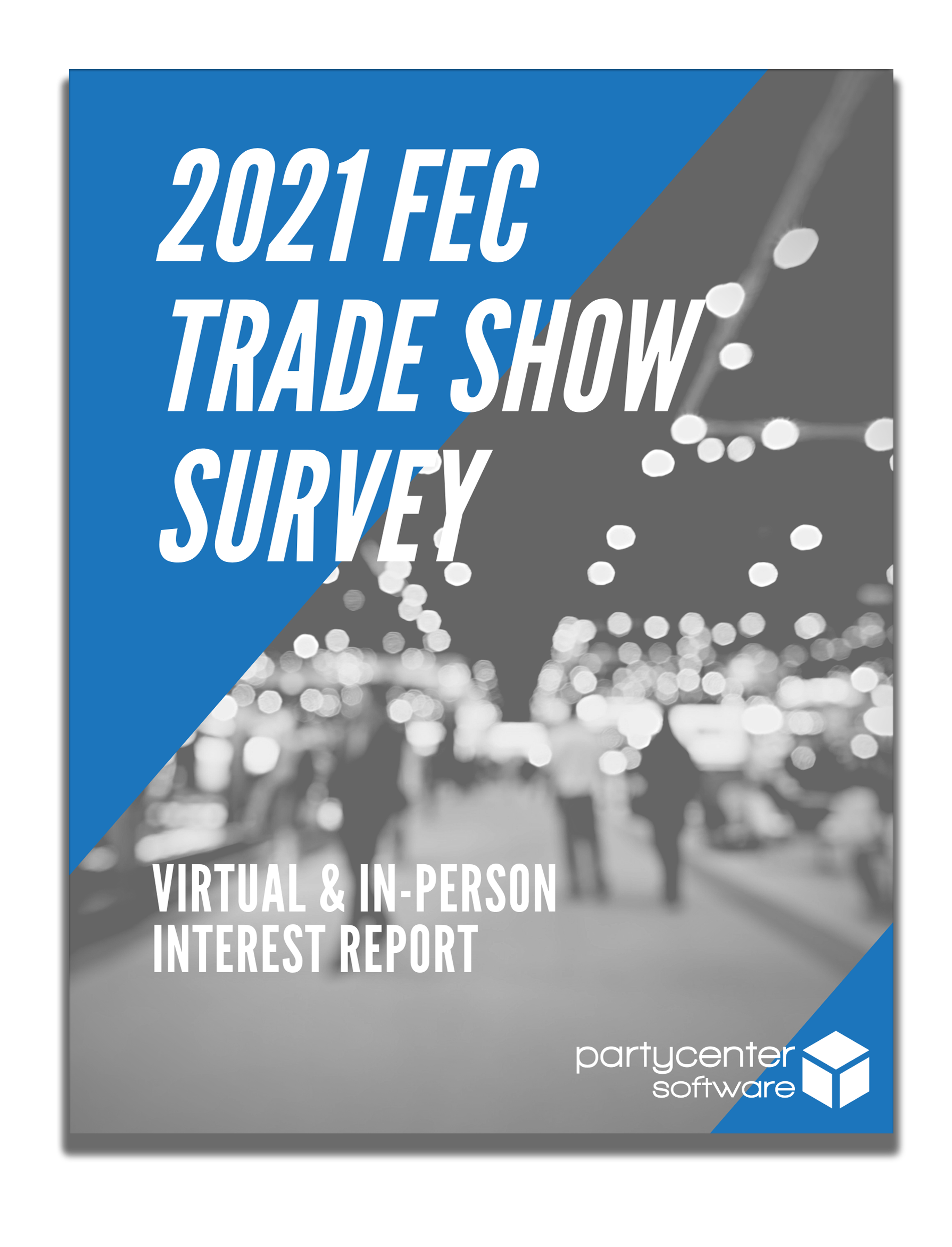 Gain insights on in-person and virtual trade shows.
If you're in the Family Entertainment Industry, you're probably curious about what the trade show and event calendar will look like this year.
Well, we were curious too! Party Center Software, along with 9 industry partners, joined together to create and launch the 2021 FEC Trade Show Survey. The goal of the survey was to gauge how owners and operators, managers, party hosts, partners, and other employees in the Family Entertainment Industry felt about attending in-person and virtual events in 2021.
Submissions were collected from January 29th to February 9th, 2021, and the results are included here in this report!
We would like to take a moment to thank each and every person that participated in this survey. If you were one of them: thank you for sharing your feedback! We appreciate you!
Now, onto the survey!
In the 2021 FEC Trade Show Study, you'll discover:
Who responded to the survey & where they're from
The likelihood that they'll travel to an in-person event in 2021
Reasons for not attending in-person events
What respondents are most interested in learning or achieving from events
Interest in virtual events

And more!
Simply fill out the form to grab your copy of this survey report today.