Complimentary eBook
2021 Online Booking Study
Download this resource for the latest industry data on average party booking revenue, who is booking parties, when parties are booked, and how FEC owners, managers, and staff navigated 2021.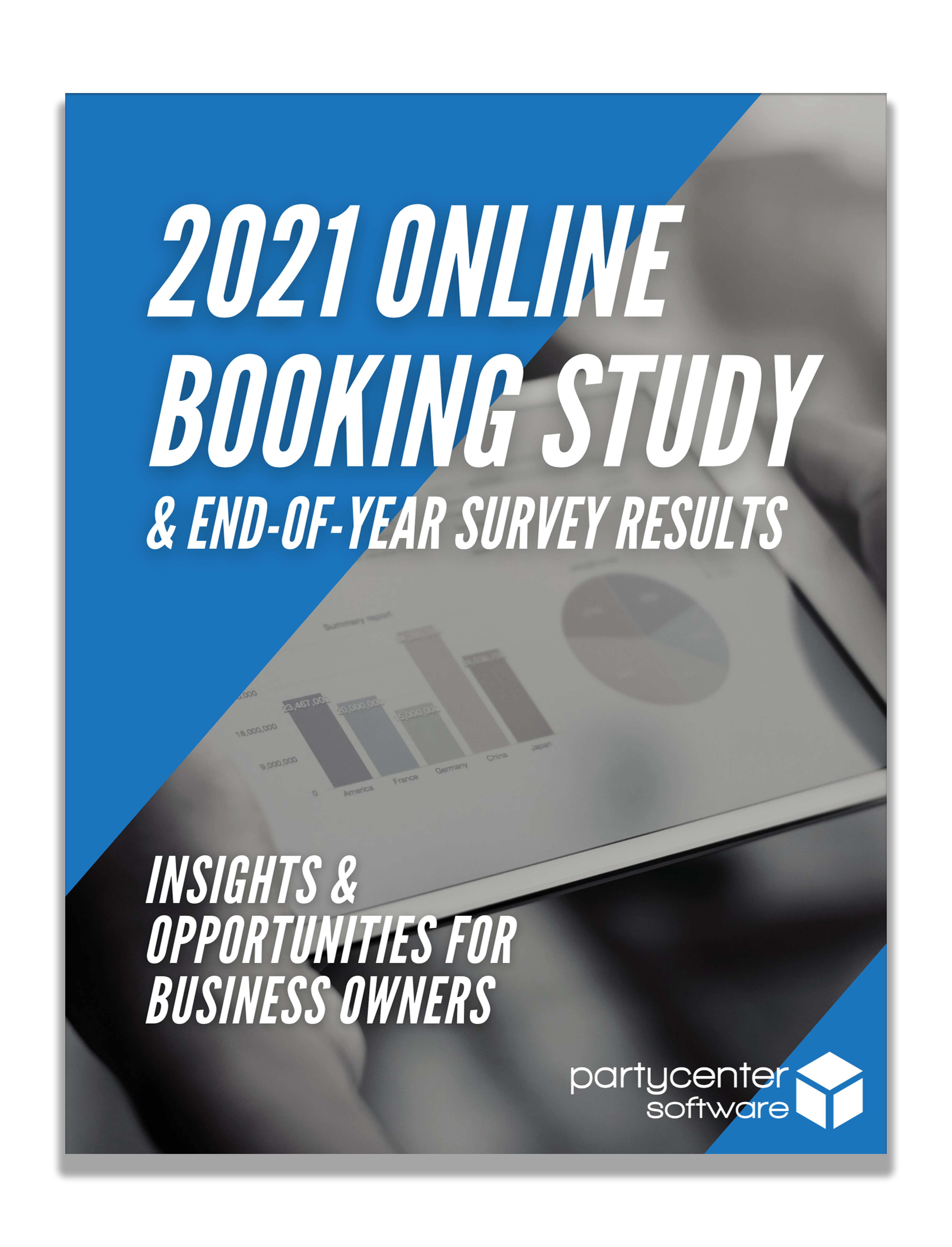 Discover new insights on party booking.
After facing a series of difficult obstacles throughout 2020, 2021 emerged as the year of meaningful recovery for many facilities.
Our data shows that because of the hard work and resilience FEC owners, operators, and staff exhibited, we're either not far from or have already exceeded pre-pandemic numbers in many cases.
In the following annual booking study, we include information on tools that have helped business owners thrive, new revenue data, and so much more.
In our 2021 Online Booking Study you'll discover:
1. Data on average party booking revenue, online store & point-of-sale revenue, popular booking days & times, devices used to book, and more.
2. Data from our 2021 End-of-Year Survey on how FECs navigated 2021 and their plans for growth.
3. Tips and suggestions on how to maximize revenue.
Grab your copy today!
Fill out the form below to download this resource.