Complimentary Resource
Arcade Revenue Calculator
Calculate space allocation, revenue, and ROI for your current or future arcade.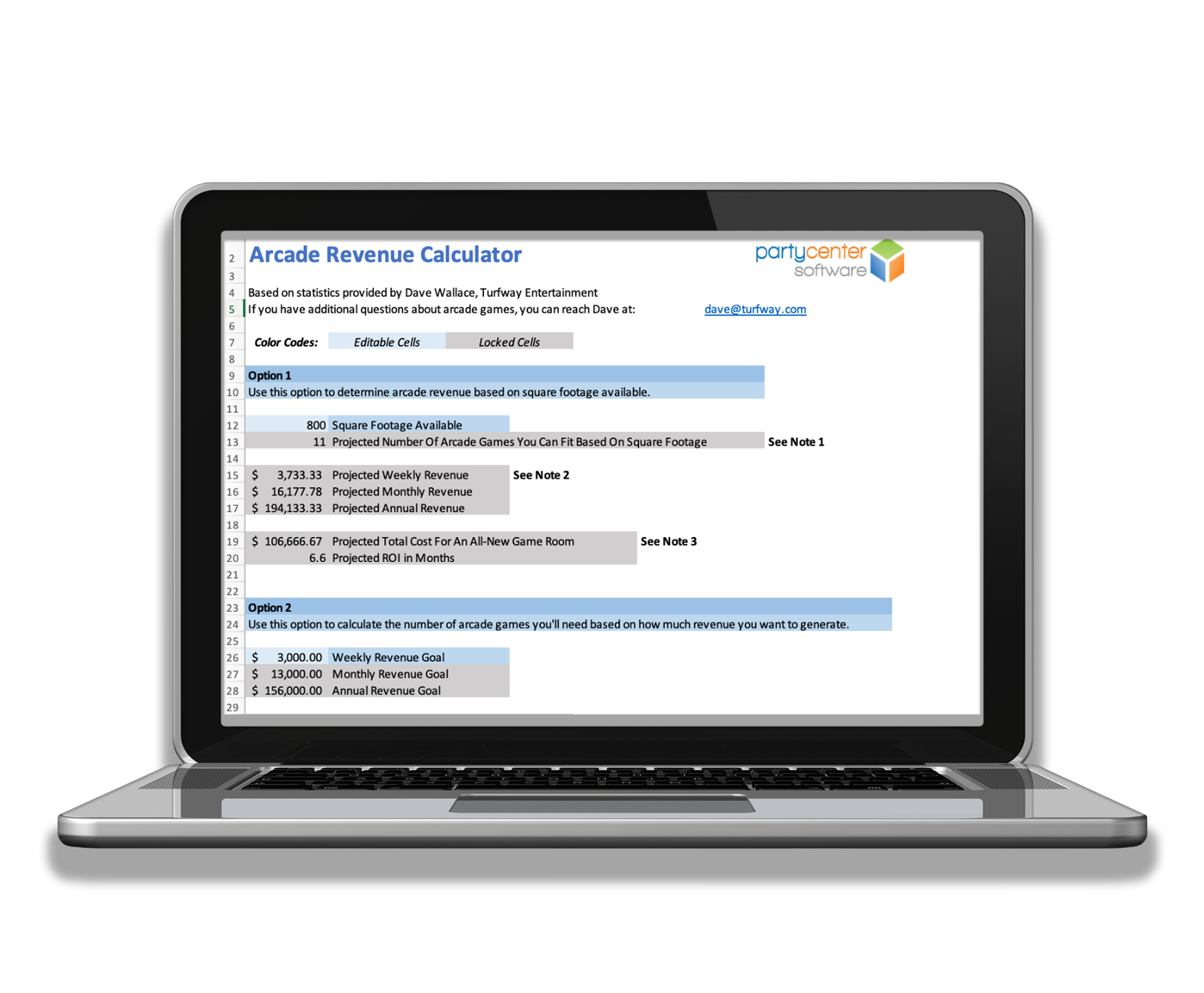 Maximize profits and grow your business.
When it comes to putting together an arcade plan for your new family entertainment center or upgrading your existing one, there's a lot to consider.
That's why we put together this arcade revenue calculator.
By downloading this calculator, you will discover:
Projections for cost, revenue, square footage, and ROI for your arcade.
A more strategic approach to modernizing your facility.
Simply fill out the form below to download your copy of the Arcade Revenue Calculator.
We are committed to your privacy.
We use the information you provide to contact you about relevant content, products or services. You may unsubscribe from these communications at any time. For more information, see our

Privacy Policy

.