Industry Events
3 Tips on How to Get the Most Out of IAAPA Expo 2022
Are you looking for tips on how to get the most out of IAAPA 2022? Read on for more!
---
Are you looking for tips on how to get the most out of IAAPA 2022?
In this post, we listed our top three tips on what you can do to make more meaningful connections and maximize your time at the amusement industry's annual premier event!
Download Our IAAPA 2022 Checklist
Looking for tips on how to prepare for IAAPA? Download our resource below!
3 Tips on How to Get the Most Out of IAAPA Expo 2022
Here are some of our team's tips on how to get the most out of IAAPA Expo:

SCOTT DRUMMOND, FOUNDER & CEO OF PARTY CENTER SOFTWARE
"Here are the two most important items to bring with you: A black sharpie and a notebook that fits in your purse or pocket. You are going to see hundreds of different products & solutions that will be relevant to your business. Use the sharpie and your paper to rank each item on a scale of 1-10.

1 = I'm not sure about this, but I want to learn more.

10 = I need this ASAP. I need to speak to this vendor immediately.

This way, when you get home from IAAPA with thousands of new ideas (and hundreds of brochures!), you'll know exactly what to prioritize next.

Also, bring two pairs of comfy shoes. You're going to need them both!"

MEGAN HAWKINS, LEAD CUSTOMER SUCCESS CONSULTANT AT PARTY CENTER SOFTWARE
"IAAPA is a massive event that affords plenty of opportunity to get lost or distracted, which is why YOU NEED A PLAN!

Here's what I do: Map out all of the vendors and partners that I want to meet with, then I make appointments with them to keep myself on a schedule. This way, I know when I have an hour to float around and soak in, and when I need to lock in and focus.

If you don't have a plan, the day will pass quickly and you'll become overwhelmed.

Remember: comfort is the name of the game. You will be walking miles each day, so dress accordingly. Stay hydrated and pack some healthy snacks. There will be food vendors selling delicious treats, but you don't have time for a food coma!"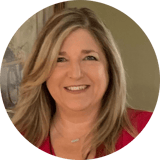 EILEEN HAWKINS, LEAD CUSTOMER SUCCESS MANAGER AT PARTY CENTER SOFTWARE
"I wish somebody would have told me this before my first IAAPA event: For the first couple of days, everyone is fired up and full of energy. Then, people start to get tired. This means that you want to get your business done in the first two days. Save the rest of the week for exploring and networking!

For example, if I know that I want to renegotiate my redemption prices, I first need to talk to the vendors there, compare apples to apples, then negotiate my new price and sign on the dotted line.

Some people wait until the bitter end because they think they'll be able to negotiate a great price for something off the showroom floor. But everybody iss dog tired the last day of the show!"
Eileen also recommends that you download the
IAAPA Mobile App
and use the map feature to help find your way around!
Join Us at IAAPA 2022!
Be sure to stop by booth #4462 to chat and snap a selfie with us! We'd love to see you there. And be sure to download our checklist below!