"Luck is a matter of preparation meeting opportunity."
-Seneca
My maiden voyage to the IAAPA Expo is nearly here. I'm sure I'm not alone. The grandness of the event is overwhelming to me. Rather than relying on the foggy possibility of beginner's luck I decided to bend the ear of some in-house IAAPA veterans here at Party Center Software.
From these sage explorers of past IAAPA Expos I've cobbled together some extremely useful tips and tricks for getting the most out of my experience at IAAPA 2018. My hope is that you'll find some value in here as well: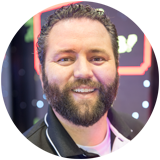 SCOTT DRUMMOND, FOUNDER & CEO
"Here are the two most important items to bring with you: A black sharpie and a notebook that fits in your purse or pocket. You are going to see hundreds of different products & solutions that will be relevant to your business. Use the sharpie and your paper to rank each item on a scale of 1-10.

1 = I'm not sure about this but I want to learn more.

10 = I need this ASAP. I need to call them immediately.

This way, when you get home from IAAPA with thousands of brand new thoughts in your head, you'll have a set of notes that you can use to prioritize your next steps."

"Also, bring two pairs of comfy shoes. You're going to need them both."

MEGAN HAWKINS, CUSTOMER SUCCESS CONSULTANT
"IAAPA is a massive space that affords plenty of opportunities to get lost or distracted, which is why YOU NEED A PLAN!

Here's what I do: Map out all the vendors and partners that I want to meet with, then I make appointments with them to keep myself on a schedule. That allows me to know when I have an hour to float around and soak in the majesty, and when I need to lock in and focus.

If you don't have a plan the day will get away from you in a hurry."

"All that being said, comfort is the name of the game. You will be walking miles each day, so dress accordingly. Stay hydrated and pack some healthy snacks. There are food vendors selling delicious eats. But you don't have time for food comas."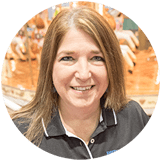 EILEEN HAWKINS, CUSTOMER SUCCESS MANAGER
"I wish somebody would have told me this before my first IAAPA Event: The first couple of days everyone is fired up and full of energy. Then people start to get tired. This means that you want to get your business done in the first two days. Then save the rest of the week for all the exploring and networking that you also want to do.

For example, if I know that I want to renegotiate my Redemption prices then I take the first couple of days to talk to all the necessary people. I compare apples to apples. I negotiate my new price. We sign on the dotted line.

Some people wait until the bitter end because they think they'll be able to negotiate a great price for something off the showroom floor. But everybody's dog tired the last day of the show."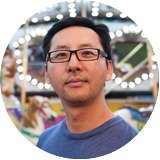 YOSUKE CARTER, DIRECTOR OF MARKETING & CUSTOMER SUCCESS
"For first-timers looking for ideas on improving their business, you'll find plenty of that in the Exhibit hall. Getting off the beaten path and going to places like Universal Citywalk or Disney Springs can give you a sense of a consistent level of quality of service. If you're looking to add go-karts, you'll want to check out Andretti's for sure. That's one of the best karts and track I've ever seen."
IAAPA is an opportunity to learn about ways to enhance your business. According to my experienced colleagues it's best to have some comfortable shoes and a strategic plan of action in order to properly absorb all the inspiration that's available.
Please add a stop at booth number 1031 so that we have a chance to say hello and catch-up. We'd love to see you!