Complimentary eBook
Digital Waivers: Benefits, Uses, and A Comparative Review of Current State Laws
Looking for more information on liability waivers and how liability works in your state? Download this resource!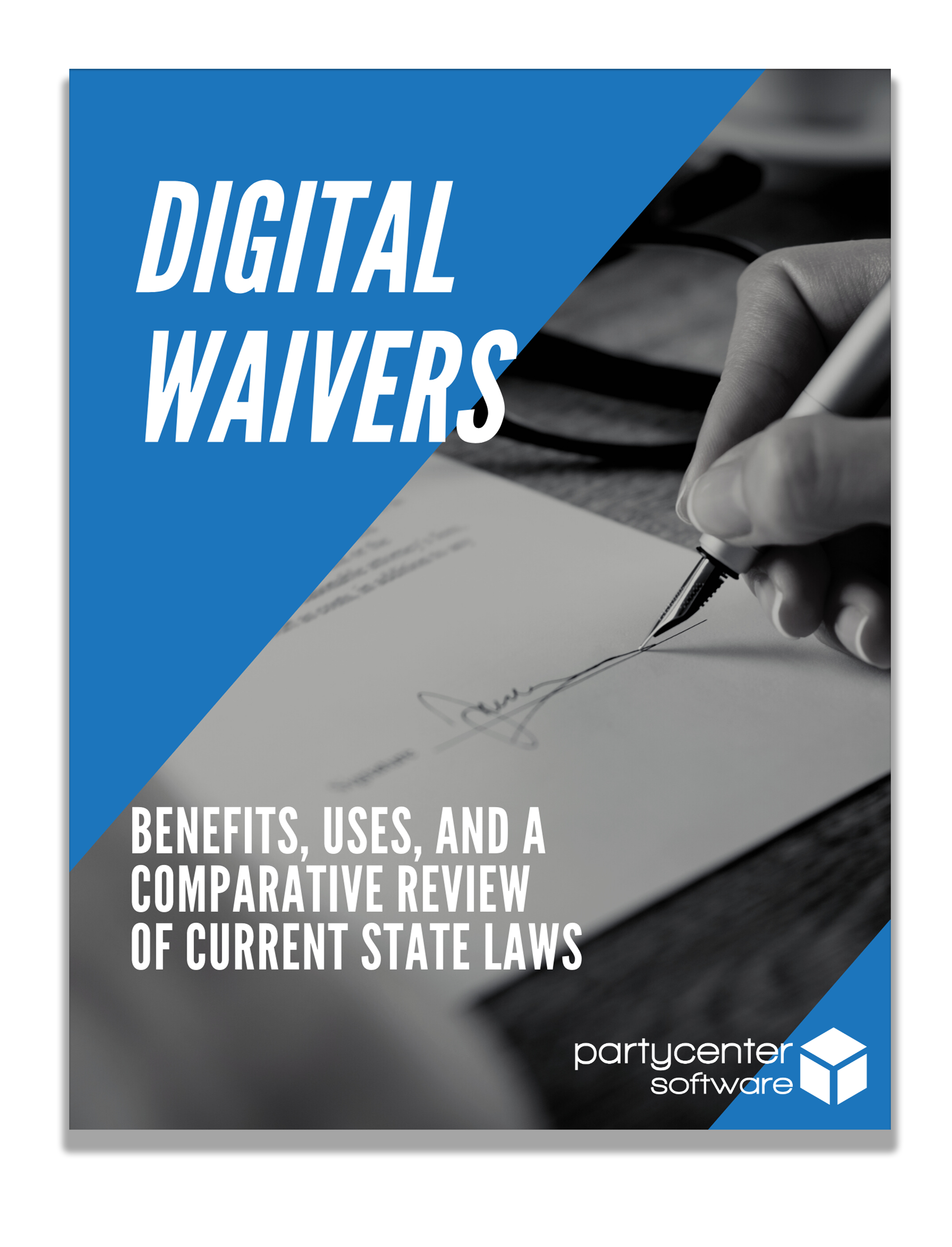 Learn about liability laws in your US state.
There are many benefits to providing digital waivers.
Waivers allow you to communicate your facility rules and expectations to customers. They can also help speed up the check-in process and function as another way for you to capture data about your guests.
However, it's important to consider that each US state views liability waivers differently. That's why for this resource, we partnered up with Michael L. Amaro of Amaro Baldwin LLP, a legal expert with decades of experience in the amusement and leisure industries. Mr. Amaro prepared an incredible resource on current state laws that we included in this eBook.
In this guide you'll discover:
The many

benefits

of using digital waivers.
How to use digital waivers to capture customer data.
Current state laws and statutes on pre-event waivers, releases, and electronic agreements.
Grab your copy today!