Complimentary eBook
Face-To-Face Marketing: How to Build a Street Team, Promote Your FEC, and Grow Revenue
Download this resource for tips and advice on how to enhance your marketing!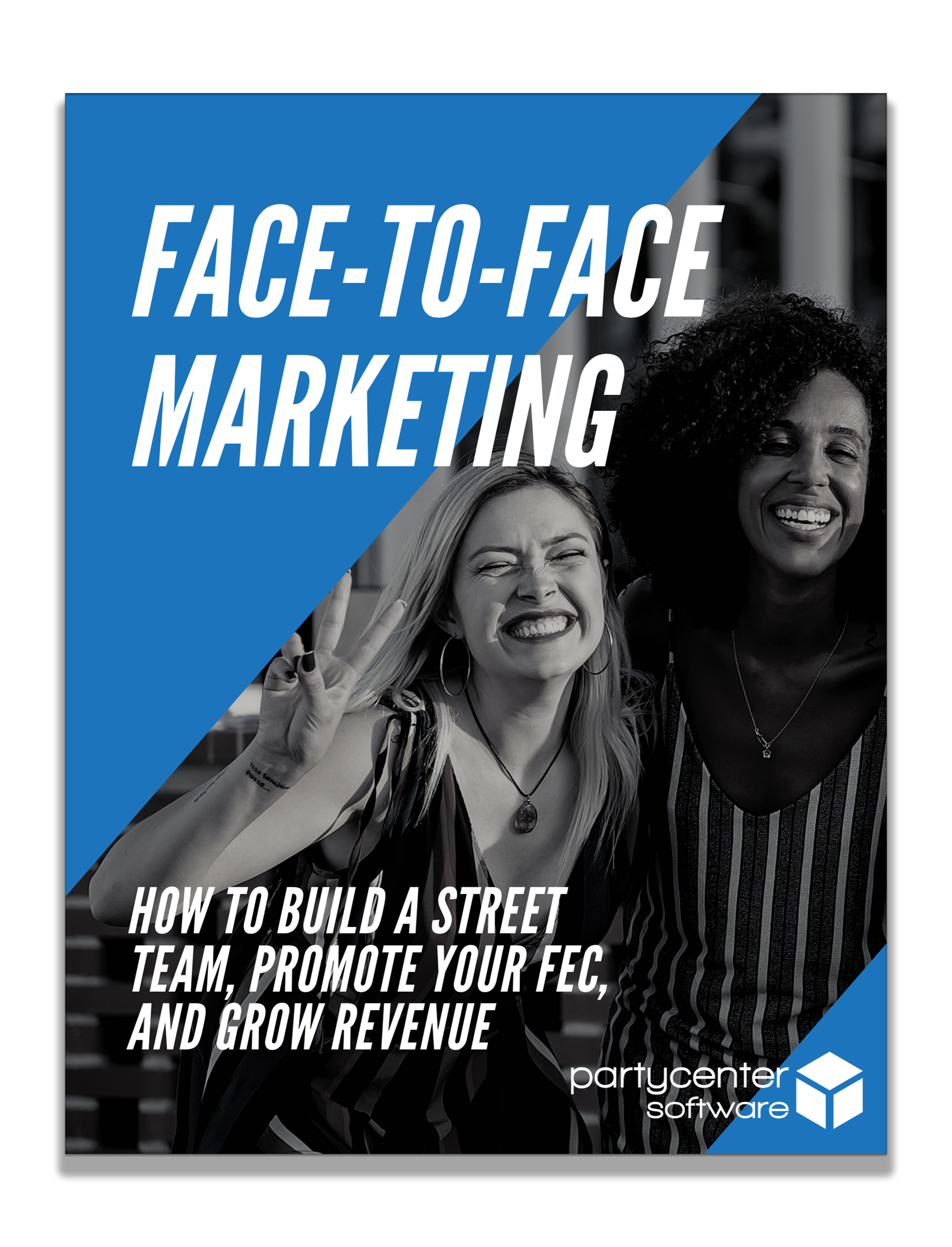 Use Face-to-Face Marketing to attract and connect with more customers.
Traditional marketing strategies aren't a thing of the past. Arguably, the single key component of any successful sales or marketing strategy is the "personal touch."
In this guide, we explain what Face-to-Face Marketing is and how it can help you grow your business.
You'll discover:
The key elements of a successful F2F strategy

How to build a plan and effective street team

And so much more!
Download this guide today! Simply fill out the form below to receive your complimentary copy.
Fill out the form below to download this resource.