IAAPA Expo 2021: Tips on How to Prepare for the Amusement Industry's
Premier Event
Are you ready for IAAPA Expo 2021?
There will be thousands of business-changing ideas and innovations at IAAPA Expo 2021, happening on November 16 - 19, 2021 in Orlando, Florida at the Orange County Convention Center.
That's why in this webinar, we discuss how to prepare for and what to expect at IAAPA Expo 2021 with long-time IAAPA exhibitors, Beth Standlee from TrainerTainment and Josh Adkins from Redemption Plus!
You will discover:
Tips on how to plan your week and maximize your time.

Must-see educational events & sessions for new facility owners & current owners or operators.

And so much more!
Simply fill out the form below to watch this webinar on-demand!

Beth Standlee, CEO & Founder of TrainerTainment

Josh Adkins, Account Manager at Redemption Plus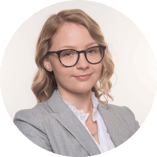 Laura Cañellas, Marketing Manager

Fill out the form to watch this webinar.