Practical Tips & Tools for Business Owners
Liability waivers are an effective way to protect your business. A
ccidents
do
happen and even if you go to great lengths to prevent them from happening, there's always a risk of injury or property damage and loss.
But what factors affect the legality of waivers? How do your waivers stand up in court? As a business owner, it's important to stay informed and know your rights.
In this webinar, you will learn from legal expert Michael L. Amaro of Amaro Baldwin LLP, who has represented clients in the amusement, sports, recreation, and leisure industries and is a founding member of the International Amusement and Leisure Defense Association.
You will discover:
Typical state and case law statutes on waivers
Practical tips for drafting a waiver
Who can sign waivers and releases and if parents can sign for minors

Digital waivers

and statutes for electronic transactions
Simply fill out the form to watch this webinar on-demand.
Presented by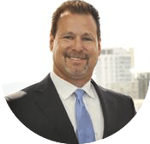 Michael L. Amaro
Founding Partner, Amaro Baldwin LLP

Hosted By

Rebecca Twomey
Director of Sales, Marketing, & Customer Success

Fill out the form below to watch this webinar on-demand.