Complimentary eBook
Monthly Events Calendar
Looking for creative event and promotional ideas to boost revenue throughout the year? Download this resource!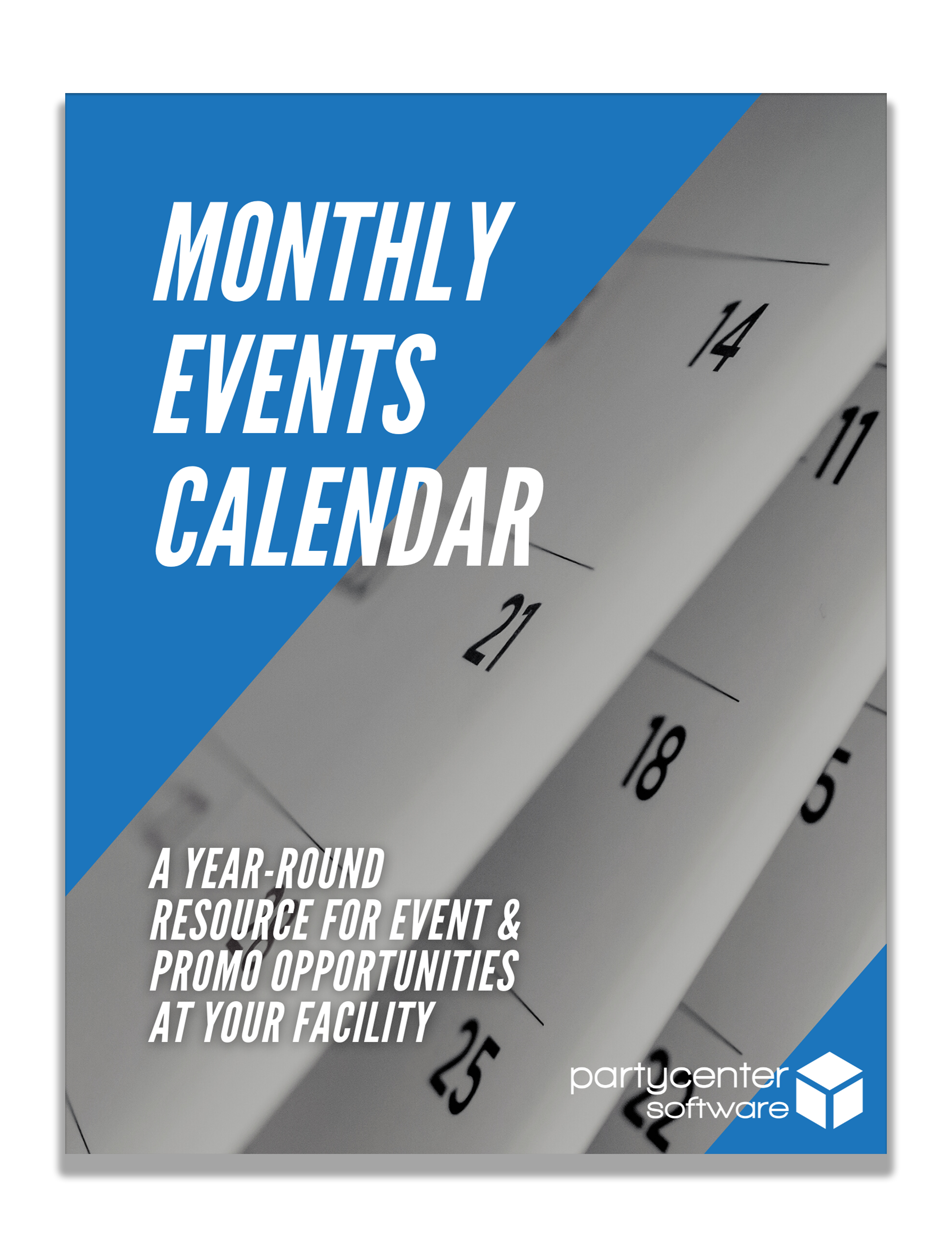 Grow online bookings and sales.
As the owner, manager, or events coordinator of a family entertainment or events venue, you're always looking for opportunities to bring more customers through your doors.
While hosting birthday parties is certainly a steady money-maker for your business, there are so many additional ways to maximize revenue each and every month of the year!
In this complimentary guide, we share ideas for event and promo opportunities you can incorporate into your annual Marketing Plan to keep customers coming back for more!
Fill out the form below to download this resource.