Complimentary eBook
Online Booking Toolkit
Want to book more parties and events and GROW your business? Download this resource!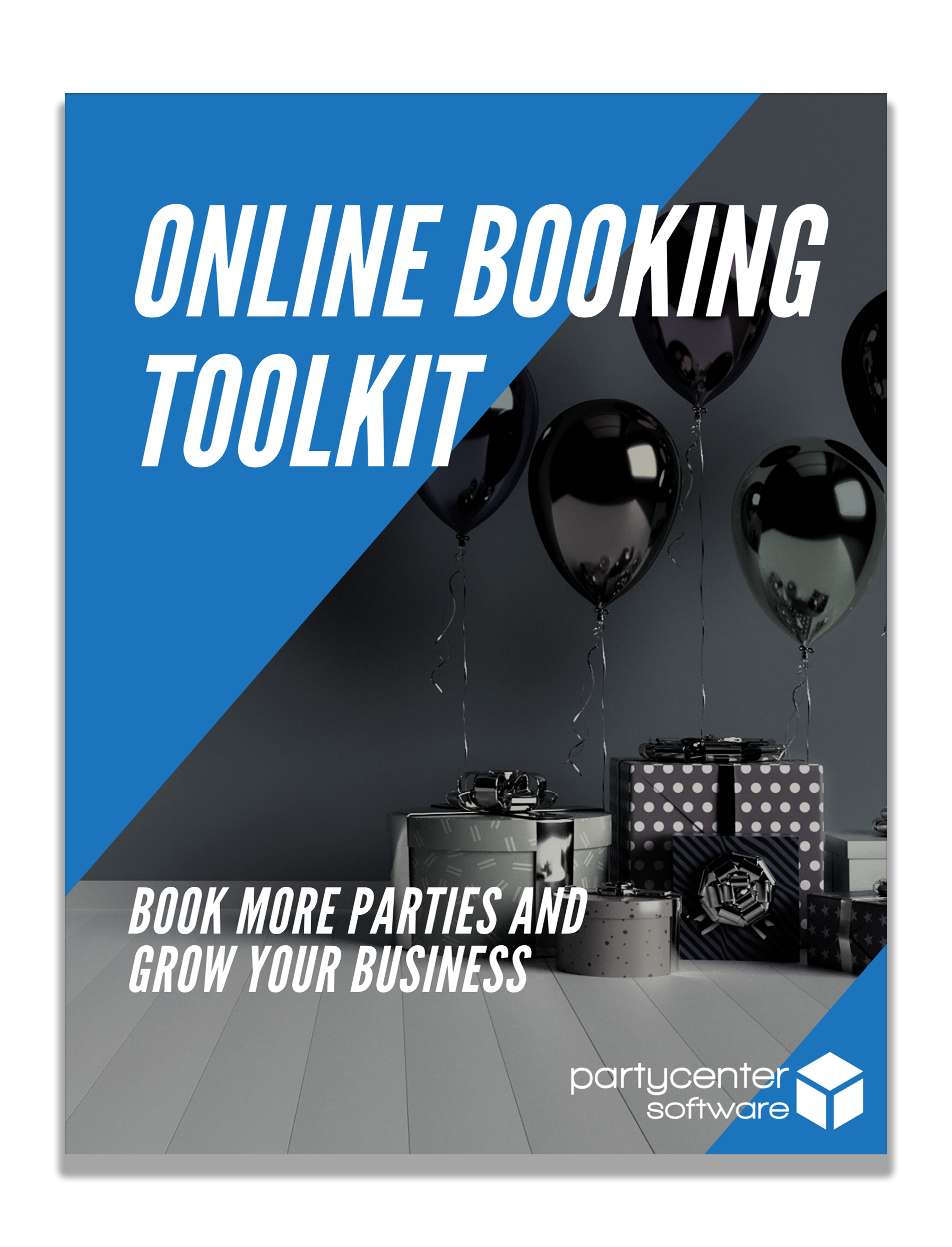 Book more parties and events.
Online booking is an opportunity to enhance your guest experience.
It's a way to show your customers that you care about every step of the party booking process. It also functions as a way for you to connect with new customers and increase brand awareness.
That's why in this resource, you'll find three key tools that'll help you drive traffic to your online booking page.
In this guide you'll discover:
Online party booking tips for optimizing your website
A step-by-step guide on how to create Facebook ads
Tips and templates for effective remarketing via email
Grab your copy today!