Building Your Sales & Marketing Playbook: Technology Solutions & Services to Grow Business
Learn how to choose the right systems & software solutions for your business.
As a FEC owner or operator, you know just how important it is to choose the right products and services for your business.
After all, you want technology to help you grow your business and not hinder it. That's why it's so important to choose tools that will help you automate processes, improve workflow, and support your team.
In this webinar, we'll go over some of the tools and solutions you need to operate your family entertainment center.
You'll discover:
W

hat to look for

when

researching solutions.

How to choose

the

right

vendors

.

How your company playbook

can help you

improve

and

grow your business.
And so much more! Simply fill out the form below to watch this webinar on-demand!

Devin Hanson, Brand & Marketing Director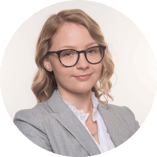 Laura Cañellas, Marketing Manager

Fill out the form to watch this webinar.