Release Notes
RELEASE 11/3/2023 @ 6:30AM PDT - Package Discounts, UI Improvements, Bug Fixes
Party Center Software Release Notes 14.0
---
This release includes a change to the way packages handle discounts, as well as changes to the UI, invoice, and receipt to accommodate this.
We have also included a few small bug fixes and UI improvements.
Package Discounts
Discounting both party and item packages was previously done at the package level, meaning that a user had to click on the package itself to apply a discount. Taxes, however, are applied to individual products within a package and not the package itself.
This caused many complications when calculating taxes, because the products within a package may contain many varied tax rates.
Furthermore, certain products within the package may allow discounts, and others may not.
The user now has the ability to click on each product within a package to apply a discount. This gives more flexibility and helps keep tax calculations user-friendly and accurate: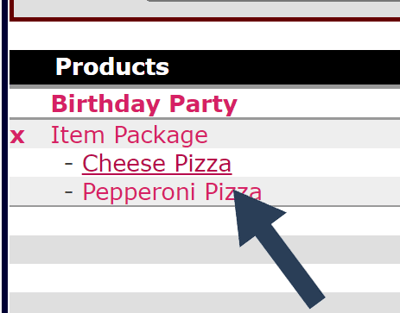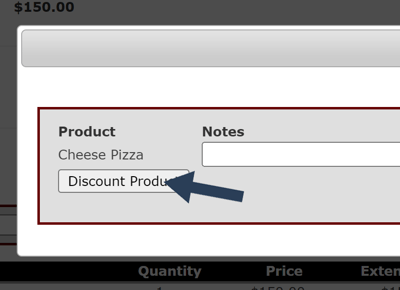 Discounts will now display underneath the packaged products themselves, rather than underneath the package. This is so that it is clear which products specifically are being discounted: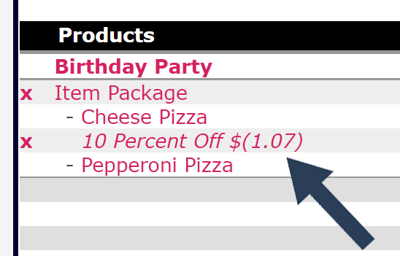 You will see this change reflected anywhere an order's itemized product list is displayed in the UI, as well as on all invoices and receipts.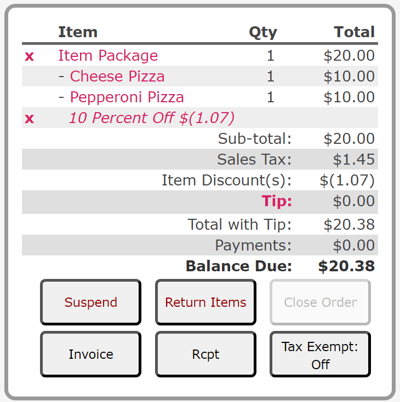 Party Package Pricing Display
There was an issue that occurred with the way party package pricing would display when any of the packaged products were set to use quantity by guest count: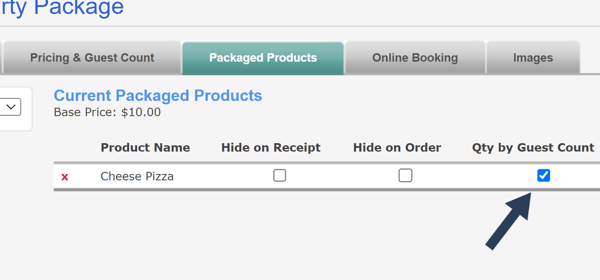 The pricing itself was correct, but the dollar amount for each guest was not displaying during in house booking and on the 2.0 invoice: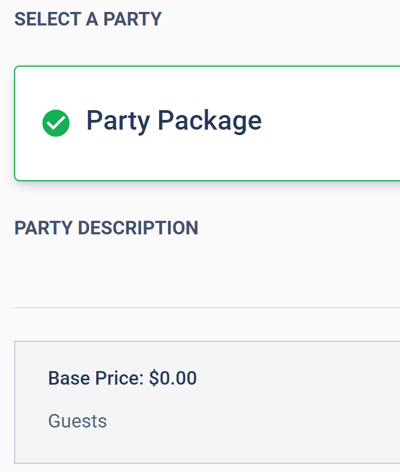 This has been fixed and the price now displays correctly during booking and on the invoice: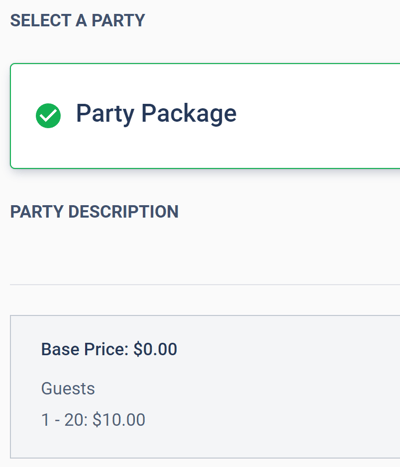 Membership Plans in the Add On List
Membership plans were showing up in the list of possible Add On products for a party during online booking. They could not be selected, but they should not have been showing up in the list at all. This has been cleaned up and they no longer display:
Subscription Owner
When managing a customer's membership subscription, the term Account Owner was unclear, due to the fact that account typically refers to a customer, dependent, or organization.
This has been universally updated to Subscription Owner to make it apparent that it is only referring to the owner of the membership plan subscription: