Complimentary eBook
How to Use Reporting Data to Grow Your Business
Collecting and analyzing customer data can help fuel and improve your efforts to drive repeat business, market to new customers, and grow brand awareness.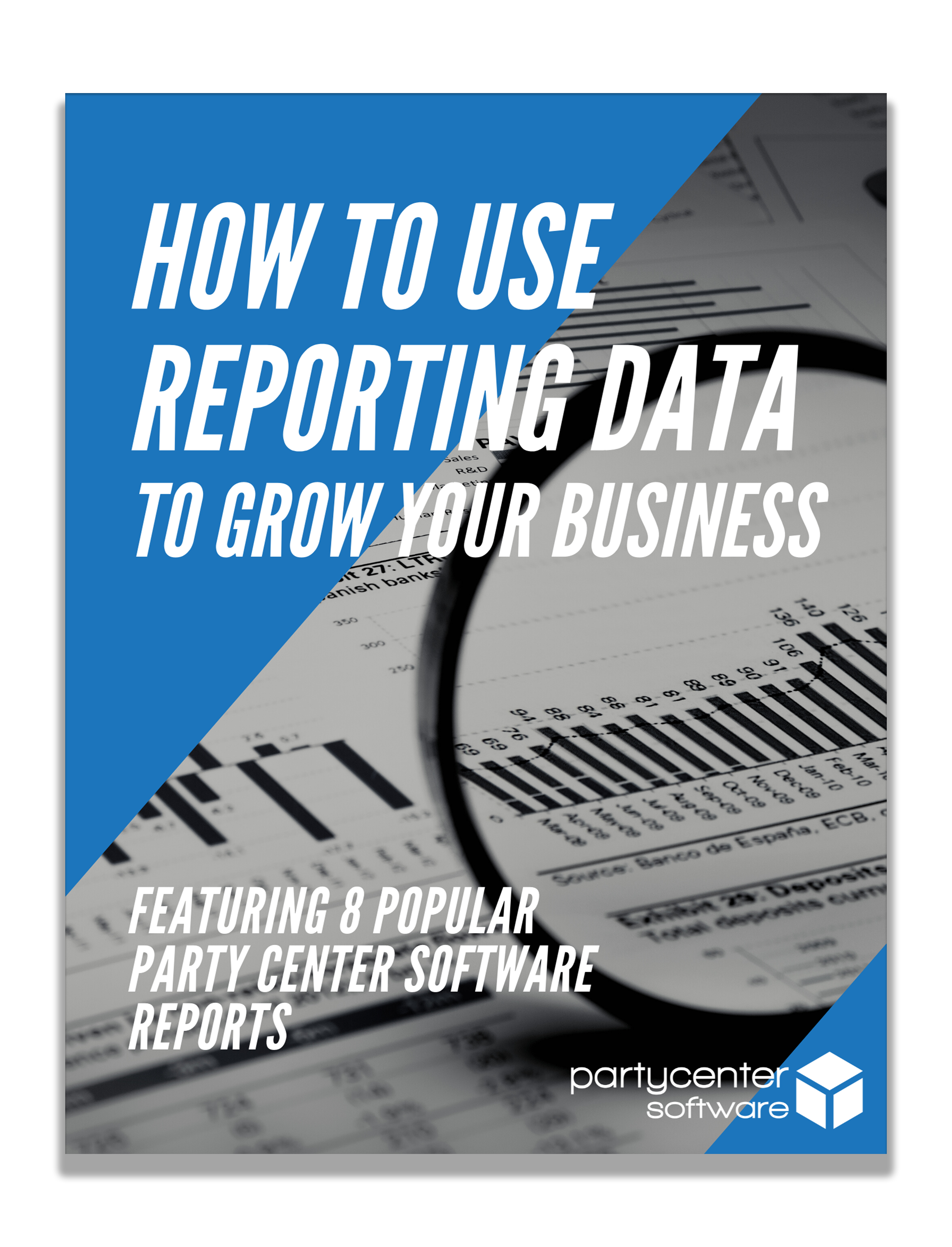 Learn more about Party Center Software Reports.
Data is a business asset.
Data can fuel a lot of creative marketing and business growth activities that in turn, will help to grow your business.
In this eBook, we offer key recommendations on where and how to collect relevant data that'll help drive business growth and how Party Center Software Reports can help you better understand your unique target demographic, how to market (or remarket) to your audience, and so much more!
You'll discover:
1. 5 tips on how to collect and analyze customer data.
2. Our top 8 most popular reports & how to use them to grow business.
3. And so much more!
This is a premium resource only available to PCS Academy Members.
If you're not a member, sign up for the PCS Academy below to access this resource.
Fill out the form below to download this resource & become a PCS Academy Member.