Webinars
At Party Center Software, we strive to provide the most valuable and relevant educational materials possible to ensure the success of your business.
You can watch replays of any of our past webinars below. Choose a topic and start learning!
Revolutionize Your Birthday Parties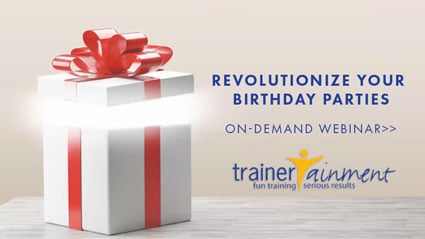 Are you looking for new birthday party strategies for your facility?
If so, this webinar replay is for you. Discover new ways to package, sell, and host birthday parties at your facility.
Plus there's a special bonus tip to help you attract those busy parents!
Boost Party Bookings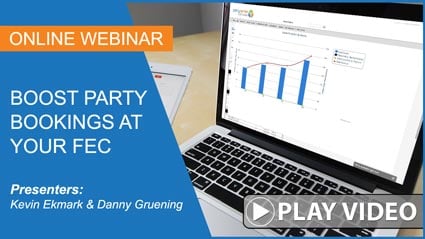 Every FEC owner wants to book more parties, and there are some simple online strategies to achieve this goals. Danny Gruening (Party Center Software) and Kevin Ekmark (TrustWorkz) cover online booking setup, website structure, social media strategy, paid advertising, and closing the sale.
These lessons will give you a competitive advantage and boost your party revenue.
View On-demand Webinar
Show Me The Money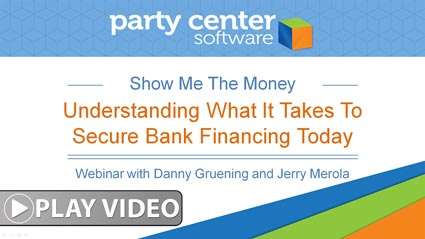 One of the hardest parts about doing this is finding the money to make it happen. Sourcing financing can be difficult, and it makes people want to scream "Show me the money!" Join Jerry Merola, the Chief Financial Officer of Amusement Entertainment Management who will focus on the five key criteria that lenders use in evaluating a new loan request.
Do the research today to making financing easier tomorrow.
Access Webinar Replay
Expand Your Business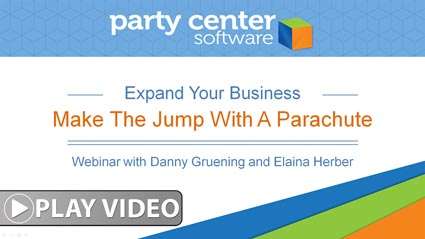 For some owners, the thought of business expansion is daunting and scary, but it doesn't have to be! In this webinar, learn from an entrepreneur who has experience expanding and scaling a business with multiple locations. Elaina Herber, Owner & CEO of WiggleWorks Kids, will provide tips about the best planning strategies for busines expansion. She'll also offer advice on how to avoid the most common pitfalls.
Don't get caught making the leap without a parachute…watch today!
View Replay
5 Tricks to Increase Birthday Sales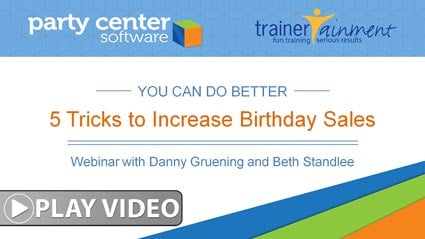 Do you want to book more birthday parties? Of course you do! Even if you think your business already books a lot of parties and events, you can always do better. During this webinar, Beth Standlee and Danny Gruening will cover some tricks that you can use to increase birthday sales at your facility.
Simple adjustments to your packages can make a huge impact on the number of parties you sell. This webinar is less than an hour long, and you will learn actionable techniques to improve your packages. In addition, you will see how the Internet plays a crucial role in generating sales.
Access Webinar
Motivating Without Money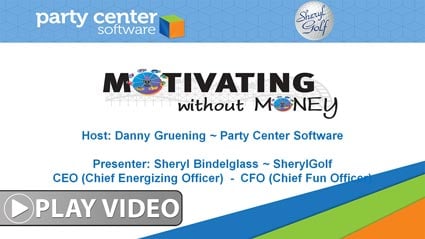 Find out secrets to greater success in keeping your staff energized and motivated all season. We will provide you with Ideas on fun and inexpensive (sometimes even free) ways to keep motivating staff during the season. Coaching your players to be great is vital for success.
Hiring is just the beginning, providing your staff with the proper training and motivation are needed for a successful team. Do you have returning staff that need a little extra motivation to stay fresh during the toughest months of your business?
View Replay
5 Ways to Fail at Online Booking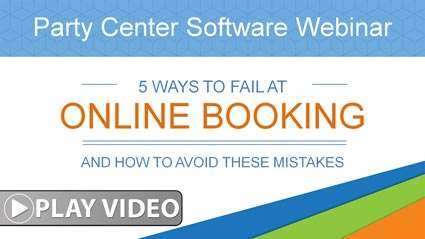 In this webinar, Armando Lanuti (our Director of Sales) shares the 5 most common online booking mistakes and how you can avoid them. During this webinar, you'll learn:
Why online party booking is a necessity, not a luxury
How to promote online booking and drive customers to your website
How to up-sell the customer to generate more party revenue
How to book more parties, while saving more time
Why mobile-friendly design is crucial to success
How to Cultivate a Great Staff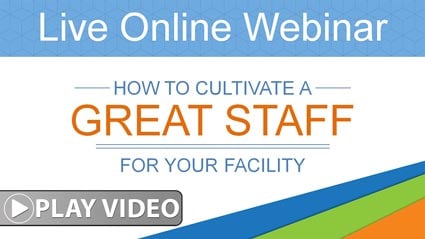 In this webinar, Armando Lanuti (our Director of Sales) discusses the best secrets for hiring, training, and retaining employees at your FEC. During this video, he'll show you:
Why happy employees will increase your revenue and customer satisfaction
How to hire the right people through group auditions
How to train your staff by setting high expectations and treating them like adults
How to limit turnover by empowering your employees
How to provide bonuses and tips at little to no cost to you