Marketing
5 Easy Ways to Optimize Your Facebook Page & Book More Parties
Optimizing your Facebook Page is incredibly important if your goal is to increase traffic to your website and book more parties.
---
Optimizing your Facebook Page is incredibly important if your goal is to increase traffic to your website and book more parties.
"Build it, and they will come" simply doesn't apply to digital marketing.
To compete in this space, each business must actively work to optimize its performance by producing great content, making it easy for customers to book a party, and by interacting with customers on a consistent basis.
Upcoming Webinar
Sign up for our upcoming webinar on Facebook and the landscape of social media marketing in 2021!

5 Easy Ways to Optimize Your Facebook Page & Book More Parties
Here are a few great ways to optimize your Facebook Page and presence on Facebook.
1. Calls-To-Action
Facebook allows each business page to add a "call-to-action" button. This button lives at the top of your page, next to your facility name, and links to wherever you want the customer to go.
Although it might be tempting to add a simple button that says "Learn More" and links to your website, this isn't always an effective strategy.
"Learn More" isn't enticing to click on, since the customer learns most of everything they need to learn about your facility from your Facebook page alone. If they do click and get redirected to your website, they'll simply browse through and quickly click away, since the only "call-to-action" for them was to visit your website.
Instead, consider adding a button that says "Book Now" and redirects the customer to your online booking page.
Visitors click on your page because they want to know where and how to book a party at your facility. Making it easy will encourage more customers to book a party immediately.
To add a CTA, simply click on "Add a Button," select the option you want, add your link, click "Next" and "Finish" for it to go live.
2. Add a Pinned Post
If you have a special going on, make a post about it and pin it to the top of your page.
Simply navigate to the three-dotted icon next to your post and click "Pin to Top of Page." This way, customers will see exactly what you have going on at your facility and will be encouraged to book a party or schedule a visit!
You can always unpin a post by clicking on the blue thumbtack next to it.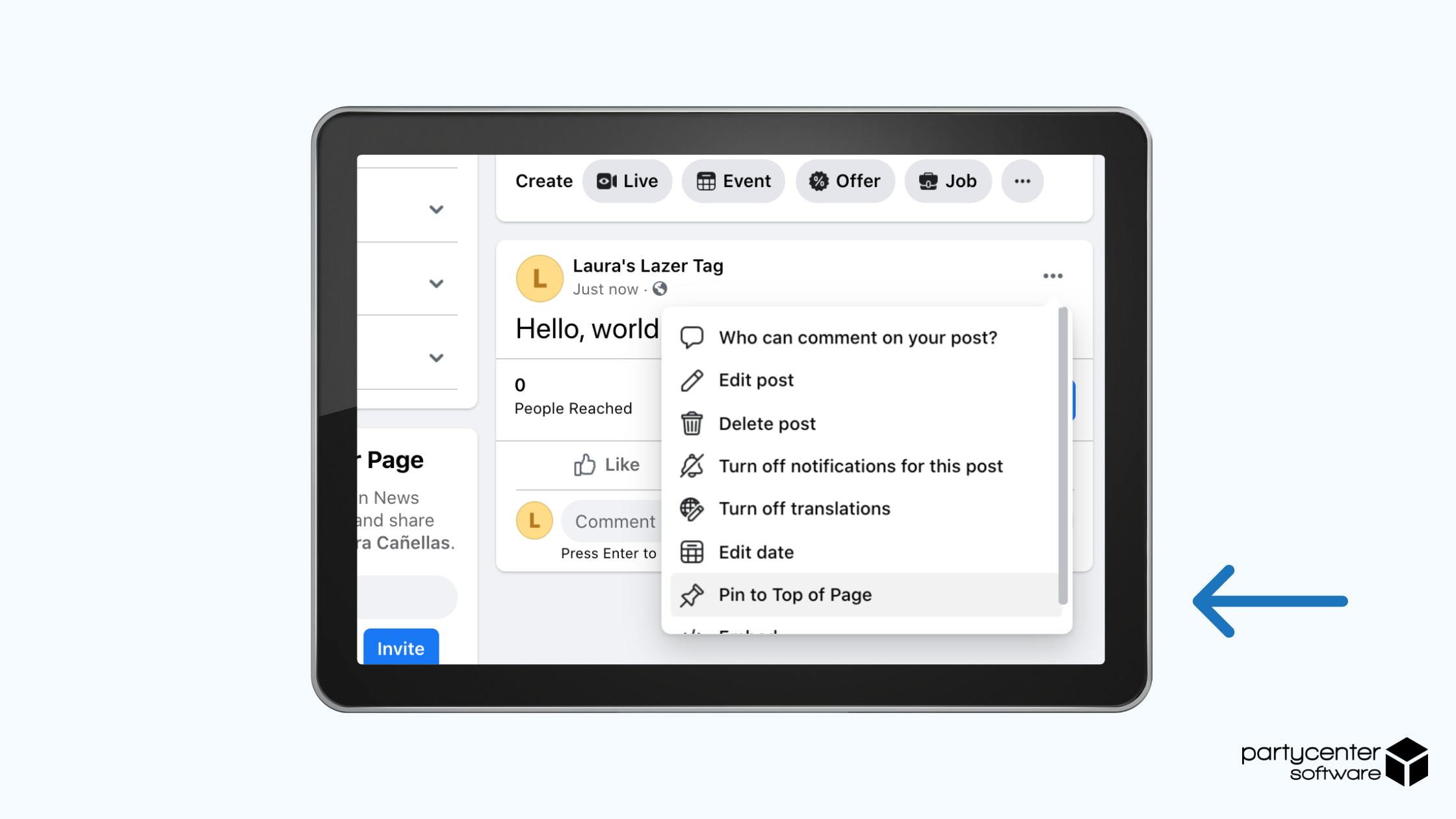 3. Optimize Your Tabs
On your page, you'll notice that you have different tabs right below your cover image. You can click on "More" and "Edit Tabs" to customize the order of your tabs or add new ones.
Facebook also offers different templates for different businesses. For example, if you choose the "Restaurant" template, Facebook will generate tabs like "Menu Items" or "Offerings" that you can then fill out.
This will help your customers discover more about your facility and quickly access the information they're looking for.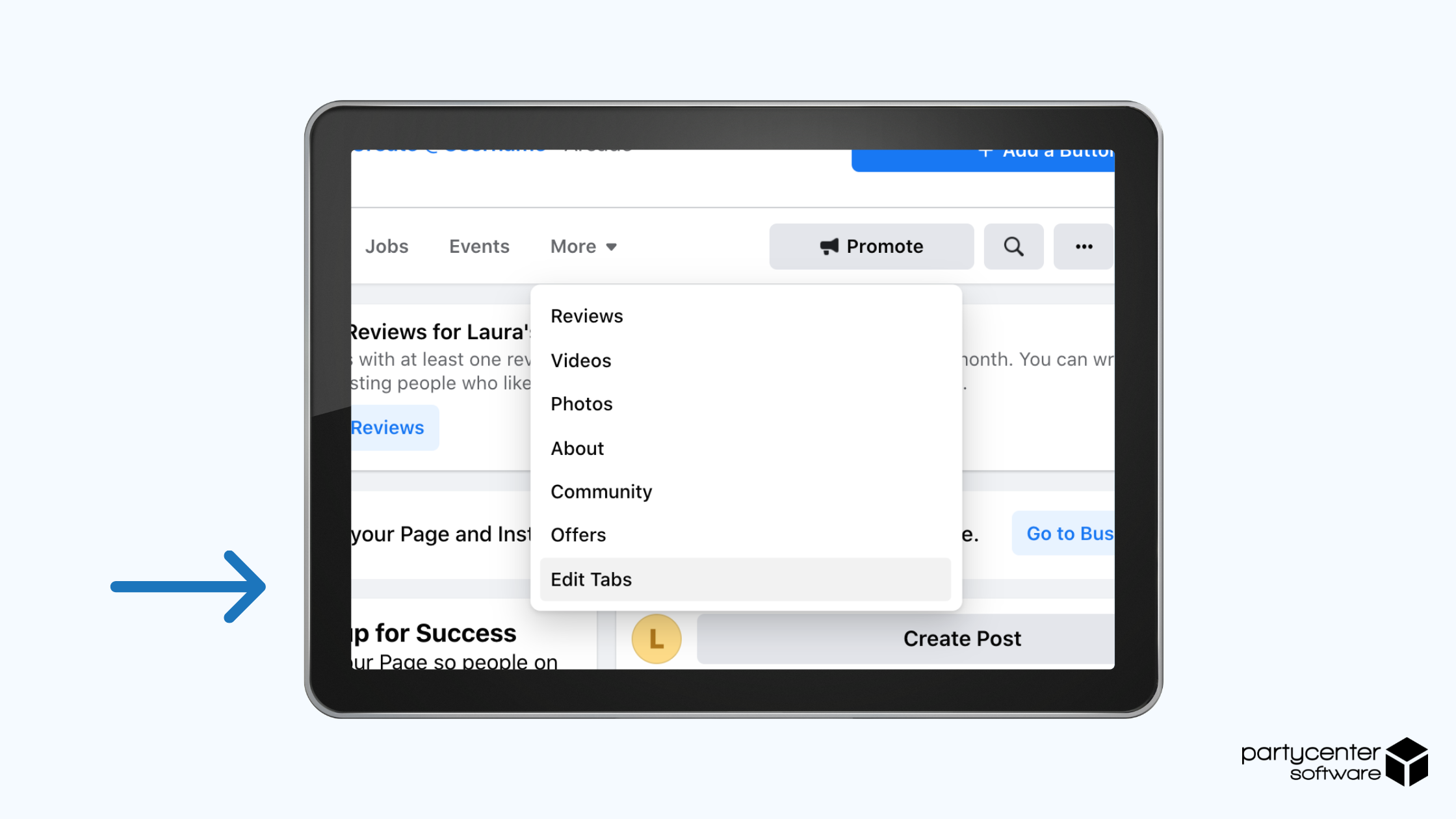 4. Check Your Insights
Schedule time to look through your Facebook Insights. Insights will help you understand how customers interact with your Facebook page.
You'll have access to data on demographics, post performance, how many people clicked your call-to-action or visited your website, and so much more.
Simply navigate to the Insights tab on the left-hand sidebar that functions as your Page Manager.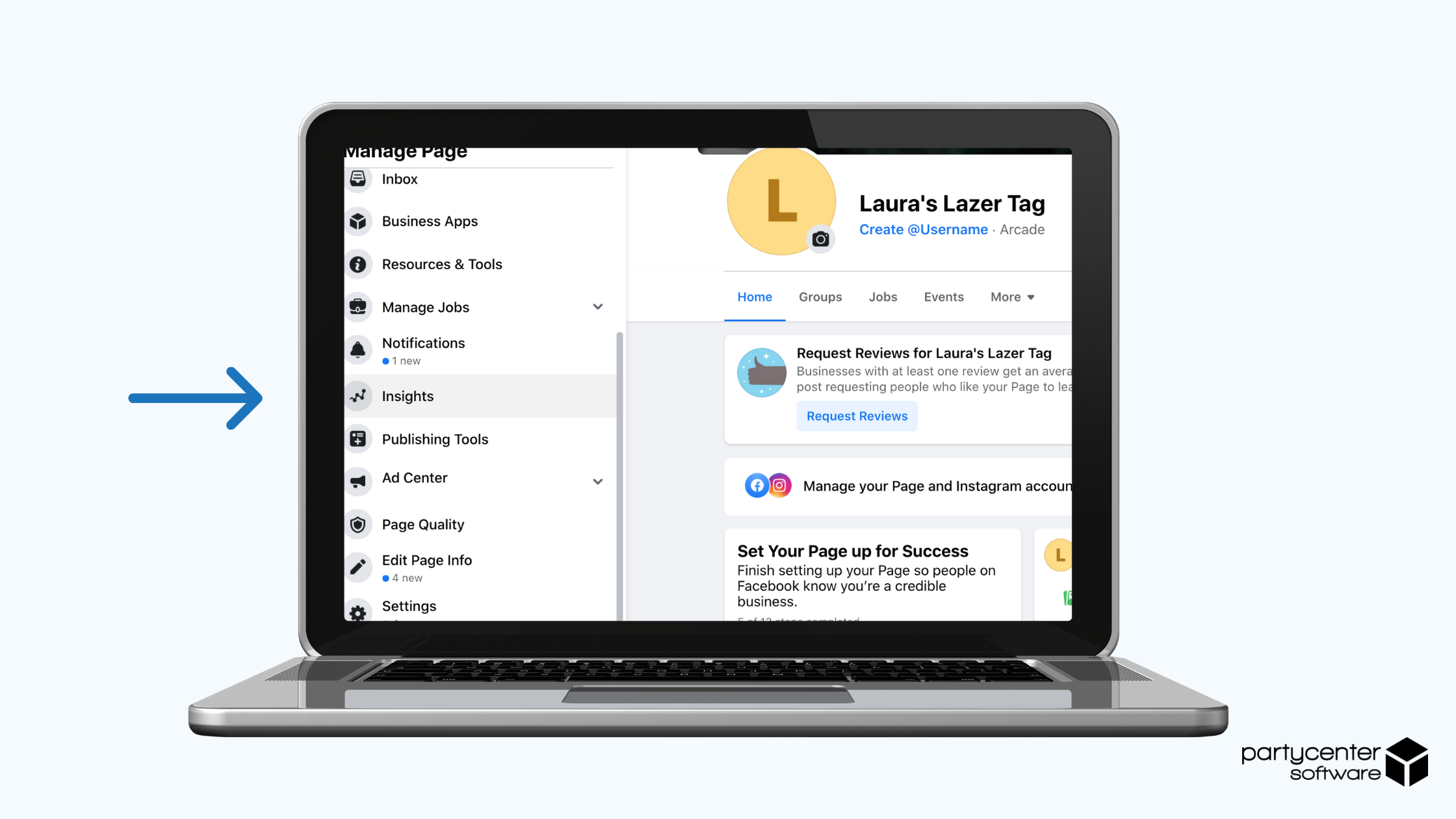 5. Build Backlinks to Your Facebook Page
Be sure to add links to your Facebook page on your website and ask that other businesses (perhaps in your local area) or influencers that visit your facility do so as well.
Over time, this will improve your page credibility and your Facebook Business Page will start to rank higher on Google.
Like This Post? Leave a Comment Below!
Was this article helpful? Let us know in the comments below. We'd love to hear your thoughts!
NEW RESOURCE
With over 2.8 billion monthly active users, Facebook is one of the most powerful platforms business owners can use to connect with customers and discover new growth opportunities.
In this resource, you'll discover:
How to set up & optimize your Facebook Business Page for growth

What and when to post on Facebook

Creative ways to grow engagement on Facebook via tools like Facebook Pixel
And so much more! So if you'd like to learn about how to use Facebook to grow your business, download a copy of this complimentary guide!